7 Tips you need to know when you go to the movie theater
Last week, my family and I went to the movies as the coronavirus was still in the air. I am not a medical expert so take my advice with a grain of salt. Thankfully, my family of four returned home safely and no one contracted the virus.
This was only the second week after the Cinemark movie theater opened after months they were closed with the coronavirus spreading. Some stores recently began offering dine-in service as well as take out in my city. People are still catching the virus but not as fast as they were months before. There is still a chance to catch the coronavirus. We took the proper precautions to avoid catching this deadly disease.
I will provide seven tips you should consider before you decide to watch a movie. Your city may have a better handle on the virus. To date, a vaccine has not been produced at this time.
Order your tickets online or through their app
In the middle of opportunity lies difficulty.
Albert Einstein
I have a Cinemark app that alerted me that the theater was opening back up. I scanned to see what was playing and noticed "The New Mutants" were playing the second week after they opened. Since I'm a comic book fan, I wanted to see the next movie in the X-Men series.
To avoid the spread of the virus, the movie theater recommends ordering your ticket before arriving. I ordered my tickets through the Cinemark app and didn't have a problem. Once I arrived at the theater, I went to the kiosk and typed in the confirmation code for the tickets. This only took a few minutes to pick up the tickets.
Eat before going to the movie theater
After I preordered the tickets, I chose a showing after lunch. This would give my family enough time to eat lunch before we left. I didn't mind buying food at the theater but didn't want us to go there very hungry.
We bought some popcorn and drinks and were fine. I wanted to limit the time we kept our mask off inside the theater. A few times, I had to remind my daughter to put her mask back on. She thought she was fine without the mask but I told her that was only when we were eating. If you have kids, make sure you keep an eye on them and remind them to keep their mask on.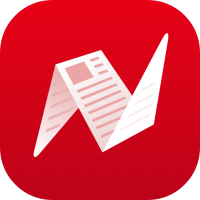 Carry hand sanitizer
Cinemark Theaters does a good job cleaning the seats before and after each show. The CEO addressed the safety they provide in this video. There is more detail on what they provide for cleaning here.
AMC also listed their cleaning procedures as they opened their theaters. The movie industry wants to ensure their theaters are clean since people are their main source of income. They wouldn't want an incident to happen at their facility during this time. That could possibly shut them down for good.
We arrived at an early movie and there was only one other group watching the movie. Plenty of seats were blocked off and empty. You could say we had the whole theater to ourselves.
Wear a mask
The theater we attended required wearing a mask and we didn't have a problem. By now you should be comfortable wearing a mask after these past few months.
Wearing a mask was a requirement to enter the theater. The Cinemark staff also wore a mask. The temperature of the staff is taken before they start working. Anyone sick is told to go home. Cinemark is doing its best to prevent the spread of the virus.
Wash/sanitize your hands before and after the movie
I recommend to clean your hands as you enter, as well as after leaving the theater. If you touch anything, I recommend sanitize your hands as soon as you can. Hand sanitizer is recommended or you could wash your hands in the movie theater bathroom. Some theaters may have cleaning stations to use hand sanitizers in various areas.
Try not to put your hands in your face
Do your best to keep your hands clean since you may accidentally touch something with the virus. The theater does its best to keep the theater clean but accidents do happen. Touching your face is an easy way to spread the virus.
Studies show that infected people can spread the virus by coughing and sneezing. These droplets can land on surfaces that you touch. This can lead to the spread of the virus and infecting you as a result.
Clean your hands before you leave the theater
As you leave the movie theater, make sure you sanitize your hands again. To be on the safe side, you want to make sure you didn't touch something that may have had the virus.
You could go to the bathroom and wash your hands with soap and water. The other option is you could use hand sanitizer to clean your hands.
Summary
I feel movie theaters are doing their best to clean their facility and encourage movie fans to return to the theater. The facility was clean and the staff practiced safety as they served us at the movie theater. I have to give them five out of five stars for their effort and service.
Have you watched a movie at the theaters recently?