Change your life overnight by adopting these rules
David Goggins conquered the odds in life and is now a well-known superman today. These are pretty high compliments for a person who came from a middle-class background, a dysfunctional family, was an average student in school, and went on to crush the goals he set for himself. With over 2 million followers on Instagram and 300,000 plus on Twitter, he is someone you need to listen to.
I read David Goggins' book, "Can't Hurt Me, Master Your Mind, Defeat the Odds", earlier this year. His family wasn't rich. Goggins grew up in an average neighborhood and his parents divorced over domestic violence when he was a child. During his life, he suffered from asthma, obesity, and a congenital heart defect that was corrected in surgery in 2010.
Through all of these battles, he achieved more than one person could achieve in a lifetime. Goggins is U.S. Navy Seal, U.S. Army Ranger, one time U.S. Air Force Tactical Air Control member, an ultramarathon runner (50 to 100 miles races), triathlete, ultradistance cyclist, and former world record holder for the most pull-ups in 24 hours.
If you are not familiar with the military, the schools he attended are some of the best they have to offer and also some of the hardest. As for the races, I'm sure you can figure that out, these races are not for an ordinary person to wake up to one day and compete in. A lot of practice and discipline are required before competing in these events. 
After taking portions of his life story, I'll show you how you can take some of his tips and translate them into becoming a better writer. 
I Should Have Been a Statistic
We found hell in a beautiful neighborhood. Can't Hurt Me
Goggins' didn't live in a quiet home as his parents fought and his dad was physically abusive. One time after striking his dad struck his mom, the cops came. Goggin's father lied and said do you think I would strike my wife and the cops left. Eventually, his parents divorced when he was eight years old and he was raised by his mom.
You may not always have the best situation or life experiences to draw on. The key point is to do your best. Then there are many writing tools available, some are free, and others you have to pay for.
Personally I make little mistakes so I have Grammarly downloaded on my computer. With Grammarly, the system will pick up writing mistakes that I miss. It could be a missing comma, or a word not needed. It's a great system to use and I highly recommend it.
Impossible Task
Back then I was 19 years old and weighed 175 pounds. By the time I was discharged four years later, I had ballooned to nearly 300 pounds. Can't Hurt Me
Goggins' first stint in the military was with the Air Force. He served his first enlistment and saw his weight climb substantially by the time he left. After Goggins was discharged, he decided to enlist in the Navy and had an insurmountable task to get in shape. He worked hard trying diet after diet and exercising. Only through sheer determination was able to do that to get in shape and eventually become a triathlete and marathon runner.
You need to set your own personal goals and go after it. No one is holding you back except you. You can be the best writer or the worst writer.
If you want to be the best writer, then you need to work your way toward that goal. This won't happen overnight and it could even take several years. Just make a commitment to your goal and go for it.
It's Not About a Trophy
Everything about the race was going better than I could have hoped. Can't Hurt Me
Goggins was running in an ultramarathon race and was sure he would do very well. He had a cockiness about him but his poor planning eventually led to his downfall.
That year Goggins worked out heavy at the gym and only did 20 minutes of cardio each session. Then the night before the race, he decided to workout at the gym with his friends and he really pushed himself. He would later pay for this in the race as he ran out of energy as his body cramped.
If you want to be a good writer, you need to have the mental and physical tools available. This may mean getting a decent amount of sleep. Or it could be blocking out time in your day and schedule to write your story. Create your goal and block out anything that interferes with your writing time. You need to get serious about writing.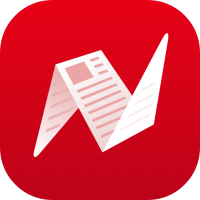 Talent Not Required
The night before the first long-distance triathlon in my life, I stood with my mother on the deck of a sprawling, seven-million-dollar bach house in Kona watching the moonlight play on the water. Can't Hurt Me
When you take a look at Goggins, you wouldn't consider him a triathlete or ultramarathon runner. Goggins' personal instinct and heart allowed him to compete and do very well in these events. His pure determination and willpower superseded his natural abilities.
I believe the same holds true as a writer. You may have been an average writer in school, and probably hated writing essays. As a writer, you have a little more flexibility and can share your ideas.
You need to set your own deadline. No one is going to prevent you from writing your next story but you.
Simon Sinek, author of "Start with Why", had a deadline his publisher set for his most recent book, "The Infinite Game". Sinek didn't like the deadline set for him so he was able to work with the publisher until he felt his book was ready to publish. Sometimes you have to work with others until you are satisfied with your work.
The Most Powerful Weapon
Twenty-seven hours after savoring intense, gratifying pain and basking in the afterglow of my greatest achievement so far, I was back at my desk on a Monday morning. Can't hurt Me
After each race or military event, Goggins continued to push his body to the limits. He knew there could be some pain involved but he was willing to challenge his body. Through all of the pain and suffering, he continued to prepare for the next event.
If you felt like the publisher rejected your latest article, or the editor passed on your book, did you quit? Not everyone will like your first draft but you can't give up. You need to make the edits you need to. Just as Goggins had to physically endure the pain, he kept going. He focused to finish the race.
Writing is like running your own race. There will be many articles and books you'll write. Some will be easy while others will be flat out hard. You may even think it's impossible but you can't quit.
Take a break, drink some coffee, tea, or water, and clear your mind. Go for a walk. Think about what you need to do. Do you need to redo all of your writing or just some of it? Whatever option you decide, this will take some time. Don't put it off too long though. Just get it done as soon as you can.
Summary
Writing is like running a race. Neither is easy and both require you to be mentally prepared. One is more taxing physically. So if you're not a runner, you need to mentally get in the game to be a better writer. If you need to have a little caffeine to get started or eat a lite snack, then that's what you need to do. Maybe you need to take your mind off of writing for a bit. Then do that.
Make sure you set your writing goal if you haven't already, and start writing. Once you've finished writing, you'll feel ready for the next one.