Raising a child can be easy or hard depending on what you do
This past year brought a lot of challenges to parents especially those with a teenager during the COVID crisis. Teens are in the growing stage of their life as they go through puberty, focus on life after high school, playing sports, the opposite sex, and extracurricular activities. This can also be the most demanding time of their life especially when you throw COVID on top of everything.
The year 2020 brought a lot of changes for everyone. First, children starting attending school virtually which was new for teachers as well as students. Instead of seeing their teachers in class, they saw their teacher online.
Students faced new issues trying to stay focused on the teacher talking as well as their surroundings. It was too easy for them to get distracted and play with their phone or toys that were nearby.
I have a teenage boy who started his freshman year. He loves playing football with dreams of playing college football. For me as a parent, this created a demand on my schedule. I had to remember when my son had to go to practice in the morning before it became virtual. Then I make sure he took his temperature and sent this to his coach.
As an early morning person, this wasn't a problem but there were other factors that made my year very interesting. My son's hormones went from 0 to 60 before I knew what to do.
Virtual learning
My son already had a school laptop that was provided to him a few years ago. The biggest challenge was getting him used to virtual learning every day.
I remember the first time he couldn't connect online. Everyone in my city was having problems. Zoom couldn't handle the demand that day as every school kid was now online.
As the school tried to find an alternative virtual program, parents had to make sure their kids checked their teacher's website for lessons that were due. I have a younger daughter in elementary school and she had a hard time remembering what was due. Her school normally gave kids a notebook where they recorded what homework they had. This school year, there wasn't a notebook and my daughter was always playing catch-up with her work.
One time, my son went to the bathroom and his teacher marked him absent. I received an email saying he missed class. After a talk with my son, I told him he had to email his teacher that he was there but went to the bathroom. My son assumed the teacher saw him out of the 30 students in class. He is the only African American student so he was easy to pick out as not present for the few minutes when the teacher took attendance.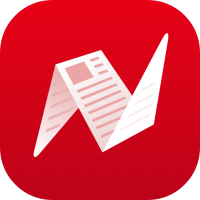 Talking about sex
A few times, my son wanted to play football with his friends on the weekend. Since the kids had to take their temperature every day before practice, I let him go play football. I felt the more practice he did, the better. Plus this got him out of the house to exercise.
When the second wave of the virus hit in the fall, football was canceled with four weeks left in the season. My son was stuck in the house for a bit. One day he said he wanted to go to the park which was within walking distance.
After a few times, he started to meet his friends there. A few times were with other friends who played football. Then one time he said he met a girl there. At this point, my son had never talked about a girl before. So we started to have conversations about sex.
Time for the talk about the birds and the bees.
I explained the dangers of having sex at an early age. We didn't go into an in-depth conversation about the birds and the bees, but we talked about the financial obligations a person faces especially when they don't earn any money. I gave him a few examples and how getting a girl pregnant affected his future.
Social Media
A few years ago, I got my son a smartphone. It wasn't my decision but my wife wanted to get him one so he could contact us. A few times when he was in middle school, he would do other things after school. He would text us when he playing with his friends or going to a make-up session after school.
These days kids are using their phones for social media rather than calling someone. My son has a Snapchat, Tik Tok, and Instagram account, the three hottest platforms for teens.
Facebook isn't cool with young kids.
When you give a teenager a social media account, be prepared for talks on social etiquette. Anyone can use social media and post inappropriate things. For teens these days, it's about getting the likes. A few times I had to tell my son to delete some photos. They weren't bad, I told him if he wanted to play football, he'll have people checking out his account. Some of those people could be football coaches.
Since students are not seeing each other as much these days, they do a lot of trash talk online. Kids are still finding themself and always try to outdo someone. Not much changed when I was young and the same continues today.
Having talks with my son about what he should say and shouldn't say is important. My son is big for his age. He already outweighs me, he is about an inch shorter than me and still has room to grow. While playing video games, I had to tell him to watch what he says as he plays Madden football virtually with his friends. My son may be beating his friend in a game. By this point, he was running his mouth. Basically, he was trash talking.
A few times he called his friends stupid and I had to tell him he shouldn't say that. These are his friends. If he wants to have friends years from now, he needs to not call his friends stupid even if they made a mistake. My son is only joking but when someone plays a game online, his comments could be taken the wrong way. Plus the other kid could have low self-esteem. If he is calling his friend stupid, that wouldn't help at all.
Playing Sports
In addition to playing football, I had to find a way to get my son to the gym. As the virus started closing down gyms, I went online and bought a weight and bench set. Sellers were taking advantage of buyers as they doubled the prices online. Demand was high and supply was limited. Let me not even mention the cost of shipping which was outrageous.
The rows of exercise equipment were empty at Walmart and the local sporting goods store. I had never seen anything quite like that before. Even during the Christmas holiday season, aisles were never that empty.
Parents get more time with their children.
Fortunately, I have worked out for most of my adult life so I had some experience helping my son train. When I work out, I normally exercised at a comfortable weight. Now that my son wanted to lift heavy, I had to keep up with him and sometimes show him who was still the boss in the house.
I was lifting heavy weights that I hadn't worked out in years. We were squatting, doing the bench press, power cleans, deadlifts, and others. I hadn't power cleaned or done a deadlift in years. Luckily I was able to handle these exercises though my lower back was feeling a little extra pressure.
Final thoughts
The virus brought a lot of change for many of us. In addition, it helped bring up some important issues. Many families spent more time together than they had in previous years.
For parents with teens, this could have been a blessing in disguise. virus brought families closer together. Using the past year could have been beneficial for a child as well as parents.