Dr. Martin Luther King, Jr. shared valuable nonviolent principles
On January 6, 2021, Trump supporters overran the United States Capitol which flooded the news media worldwide. Instead of peacefully protesting, some people were out of control.
People entering the Capitol illegally is considered a misdemeanor. Violators could be arrested and receive a citation. entering the Capitol is considered a misdemeanor and not a serious charge.
What should have been a peaceful protest led to the death of one woman and three deaths due to medical emergencies. Specific details of their death has not been released while writing this article.
Police officers were also hurt during the protest. At least 14 officers were wounded in the protests.
The Mayor of Washington, DC, Muriel Browser, ordered a city-wide curfew for January 6 and 7 from 6 pm to 7 am. During the hours of the curfew, no one was allowed to walk, run, bike, loiter, or drive. Exceptions were granted for essential workers and those traveling to work.
In addition to any damage the protestors created, this was a sad day in American history. Not only was this an embarrassment, it showed that this violent protest did not benefit anyone.
If the protestors could have adopted the principles of Dr. Martin Luther King, Jr., they may have made a louder statement. Dr King relied on six nonviolent principles.
1. Nonviolence is a way of life for courageous people. It is active nonviolent resistance to evil.
2. Nonviolence seeks to win friendship and understanding. The end result of nonviolence is redemption and reconciliation.
3. Nonviolence seeks to defeat injustice, not people. Nonviolence recognizes that evildoers are also victims.
4. Nonviolence holds that suffering can educate and transform. Nonviolence willingly accepts the consequences to its acts.
5. Nonviolence chooses love instead of hate. Nonviolence resists violence to the spirit as well as the body. Nonviolence love is active, not passive. Nonviolence love does not sink to the level of the hater. Love restores community and resists injustice. Nonviolence recognizes the fact that all life is interrelated.
6. Nonviolence believes that the universe is on the side of justice. The nonviolent resister has deep faith that justice will eventually win.
This may be a good time to educate people on the principle actions of nonviolence. A nonviolent protest could have pushed their cause further. Instead, this looks like a black eye in America's history.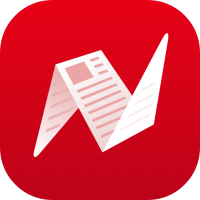 References
US Capitol riot leaves 4 dead, 70 arrested