$362,000 per year to promote the Governor's agenda
It has emerged that the new Florida Surgeon General, Dr Joseph Ladapo - recently appointed by Governor DeSantis - will be paid a total salary of $362,000 per year. That is more than $123,000 than was paid to his predecessor, Scott Rivkees.
The reasons why Dr Ladapo has been chosen and why he's being paid so much are unclear. There is speculation that it could be something to do with his unconventional views that are outside the medical mainstream - particularly in regard to vaccinations and masking, just like Governor DeSantis.
Dr Ladapo has been quick to act in his new role and he and the Governor recently announced a change to rules for parents and kids regarding COVID-19. It will now be up to parents to decide whether they quarantine their kids after exposure to the virus.
Dr Ladapo isn't a specialist or even trained in epidemiology, virology or public health - he is a cardiovascular specialist. This seems relevant given the effects that COVID-19 has faced and is still facing in the wake of the global pandemic. As at October 12, there have been 56,667 deaths from COVID-19 within the state - a figure that's close to exceeding the US death toll of the entire Vietnam War.
In spite of his lack of formal qualifications in epidemiology he has expressed his controversial views in over a dozen articles in the Wall Street Journal, USA TODAY, and the New York Daily News. His articles have promoted the benefits of hydroxychloroquine and ivermectin against COVID (which are scientifically unproven and debatable), and have criticized the effectiveness of the COVID vaccine, mask mandates and lockdowns - all things that echo the Governor's sentiments.
A better fit for Gov. DeSantis?
It seems clear that Dr Ladapo's views will fit better with Gov. DeSantis, particularly in the run up to the Governor's reelection campaign.
Scott Rivkees made a few public appearances early on in the pandemic but it was apparent that his viewpoint wasn't compatible with the Governor. He was pulled out of one press conference last April after saying people would probably need to wear masks until a COVID-19 vaccine could be created and approved by the US Food and Drug Administration.
Meanwhile, the appointment hasn't been well-accepted outside of the DeSantis administration. A growing number of Floridian Doctors are signing onto a letter, questioning his appointment as Surgeon General for the state:
The effects of his leadership within this role remain to be seen - Floridians will be hoping that he encourages the Governor in making positive decisions that prioritize their health rather than playing partisan politics in the role.
What do you think about the appointment of Dr Ladapo as Surgeon General for Florida? Do you believe Governor DeSantis has politicised the role? Let me know in the comments section below.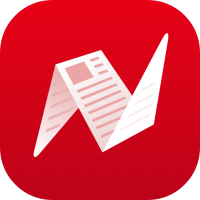 This is original content from NewsBreak's Creator Program. Join today to publish and share your own content.