More money lost this year than in all of 2020
Cybercrime has been a big problem around the world in 2021, and South Carolina is having more than its share of problems. The FBI office in Columbia has reported that over $40 million has been lost to criminals online already in 2021 - more than was lost in whole of 2020. The trend is worrying to say the least.
The FBI's Internet Crime Complaint Center reports that cybercrimes reported across South Carolina increased about 30%, from 4,541 complaints in 2019 to 5,853 in 2020. And the number of crimes is on the increase too.
A national problem that impacts everyone
2021 has seen a few large-scale cyber attacks upon corporations and infrastructure providers in the US, which have had knock-on impacts for many other businesses and people on the street too.
In May, Russian Hackers from a criminal group known as DarkSide attacked the computer systems of the Colonial Pipeline that runs from Texas to the East Coast and provides around 45% of all fuel in that area. Panic buying prompted by fears over how long the pipeline would remain closed, caused prices to rocket and supplies to run short for a while.
In June, JBS Meat Packers, the largest meat processing firm in the world was attacked by another Russian criminal gang, prompting temporary shortages of meat in supermarkets as production had to be temporarily halted.
In September, Iowa firm New Co-operative which supplies grain to livestock farmers had to halt operations after their systems were compromised by a criminal consortium known as BlackMatter. A ransom was demanded before control of systems would be restored and in the meantime, farmers were left without grain to feed their animals, knocking onto the supply of meat to supermarkets once again.
These are just a few of the larger and better known cyberattacks to have happened this year - but the statistics shared by the FBI demonstrate that criminals aren't just targeting corporations for multi-million dollar ransoms.
Private citizens are often victims of cybercrime too and it's troubling that as more and more of daily life moves online, that we're all becoming more vulnerable to exploitation.
What can be done to protect ourselves from cybercrime
With more people working from home since the pandemic, and more of us shopping and using online services than ever before, the danger of cybercrime is greater than ever.
The best response to the threat of cybercrime is to take precautions. The FBI advises that such measures would include frequently updating software and operating systems on phones, computers and tablets as soon as manufacturers release updates - since these usually coincide with new vulnerabilities having been found and which have already been exploited by criminals.
People should also be on their guard for those who exploit social engineering techniques (essentially persuasion, conning or blackmailing victims) by being skeptical of any requests for information that they haven't initiated over the phone or online.
The best defence is a good offence. If you've been a victim of cybercrime, the FBI urges that you report it via the Internet Crime Complaint Center at ic3.gov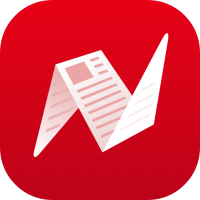 This is original content from NewsBreak's Creator Program. Join today to publish and share your own content.