The good that can come from social media
A 79-year-old Navy Veteran from Willernie, Minnesota - Kenny Jary found himself stuck at home after his mobility scooter failed recently. The veteran who'd served aboard the USS Okinawa was rendered immobile by the breakdown - meaning he could no longer get to church or meet his friends for coffee.
But in a surprising twist, a neighbor launched a fundraising campaign on gofundme.com, seeking to raise money for the patriot after his granddaughter, Amanda took to TikTok to talk about his plight - on a TikTok account named PatrioticKenny.
A dazzling public response
In an amazing show of public kindness, generosity and respect for Kenny and his dilemma, the videos on TikTok went viral and the fundraiser has gone from strength-to-strength.
It was reported earlier this week that not only has enough money been raised to replace his $5,000 scooter with a new model, but the campaign has raised over $100,000 and donations keep coming!
Two days ago in a tear-jerking video on TikTok that's received over 80,000 views so far, Kenny was presented with his new scooter:
Bringing out the good in people
Social media has a tendency to bring out the worst in people - online conversations can quickly turn to hate and aggression, and platforms are often used to spread misinformation and incite unrest. TikTok itself is not immune from this, and the recent trend encouraging kids at school to take part in the 'smack a teacher challenge' is one such example.
But the case of Kenny Jary and the kindness that was witnessed after his granddaughter took to TikTok to appeal for help, demonstrates that good can come from it. It's particularly heartening considering the demographic of typical TikTok users - according to a 2021 survey, more than 32% of its user base is aged between 10-19 years. Kids of this age are often written off as being uncaring and apathetic about older generations, but clearly not in the case of Patriotic Kenny!
Kenny's friends and family have confirmed that the additional money raised in his name will be put to use buying a further 25 (or more!) mobility scooters for other veterans in need. The gofundme.com page remains open at this time!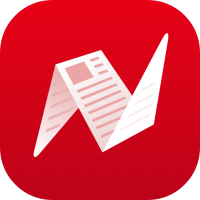 This is original content from NewsBreak's Creator Program. Join today to publish and share your own content.