Cruise line announces restored services
It was announced on October 7th that Carnival Cruise lines will resume sailing from Charleston, SC from January 13th 2022. It comes as welcome news for the city and its businesses who benefit from cruise passengers passing through, but also for those looking to vacation on board.
Cases of COVID-19 continue to drop in the state, with a 39% decrease in new infections seen in the last 14 days. While the pandemic continues to account for an average of 55 deaths per day right now, the cautious plan to reinstate cruises from Charleston seems like a measured and positive step.
More opportunities for vaccinated citizens
Carnival cruises point out on their website that under their "Have Fun, Be Safe" health protocols, the requirements for passengers are continuously evolving. What restrictions may be in place in January 2022 depends on progress with the COVID-19 vaccine rollout as much as the continuing reduction in cases - the state is currently lagging behind at 48% vaccinated compared to a national level of 56%.
Right now, the cruise line favors passengers who are vaccinated and can provide evidence of a negative COVID test before departure. Some passengers who aren't vaccinated are still allowed to board with proof of medical exemptions but are required to pay additional fees of $150 per passenger for periodic testing. Carnival Cruises are also limiting the numbers of unvaccinated passengers on-board.
The dangers of reducing controls too quickly
When Covid-19 was detected among passengers on the cruise ship Diamond Princess in February 2020, passengers aboard the vessel were forced to quarantine offshore. Over 700 passengers onboard were infected with the virus - its spread enabled by the close concentration of passengers within the confines of the ship.
It's understandable then why cruise lines are keen to restore services gradually, while favoring vaccines and mask-wearing amongst guests for as long as necessary.
Royal Caribbean Cruises restored their services from Florida and Texas in June of this year and introduced their own controlling measures, including charging for tests and restricting the on-board events and restaurants that unvaccinated guests could attend.
These rules didn't prevent a recent outbreak of cases on a recent cruise from Galveston - 27 cases were detected in an outbreak on-board.
A gradual return to normal
Passengers will be able to travel to the Bahamas or the Caribbean aboard the cruise line's ship - the Carnival Sunshine - in line with a plan to have restored all services by spring 2022. It may well be that by then, the vaccine has been taken up by a critical number of people to allow rules to be relaxed.
Either way, the restoration fo services is great news for Charleston, Carnival Cruises and businesses in the state that rely on tourism.
Would you wear a mask and take the vaccine if it allowed you freedom to take a cruise? Let me know in the comments section below.
Follow me to see more articles like this.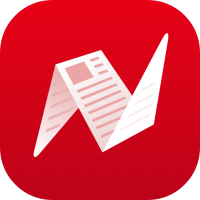 ...
This is original content from NewsBreak's Creator Program. Join today to publish and share your own content.