Vandalism and violence in the name of fun?
Officials from Lancaster County school board have issued warnings to parents of their students on October 6 after an elementary school teacher in the district was smacked in the back of the head by a pupil in the classroom. The assault appears to have been carried out as part of a 'TikTok challenge' for the month of October - school kids are being encouraged to capture film of themselves smacking teachers.
It seems like a new low for social media, encouraging violence against teachers in the name of fun.
The episode has prompted protests and warnings from school superintendents around the country, warning of the dire consequences that await students who are foolish enough to take up the challenge in the name of fun. Educators in Florida have warned that it could land students in handcuffs.
A school year of chaos - brought to you by TikTok
The October 'Smack a staff member' challenge appears on a list of disruptive monthly challenges that are currently causing havoc in schools across the country.
The list features a new challenge for each month of the school year, and as you might guess none of these is in the least bit wholesome or positive. Indeed, most appear to border on inciting criminal acts.
September's challenge was to vandalize school bathrooms
November's is to kiss your friend's girlfriend at school
In February, TikTok users are being encouraged to 'Mess up school signs'
Parents and educators alike are probably wondering how anyone could dream up such challenges and then broadcast them on a social media network that's so widely used by kids and young teens?
The buck should stop with TikTok themselves, to warn its users against participating in such challenges and removing videos posted by its users of themselves completing the challenge.
And yet, they're not doing so in spite of comments made by a TikTok spokesperson in response to the school challenge:
"We expect our community to stay safe and create responsibly, and we do not allow content that promotes or enables criminal activities," - TikTok spokesperson
Doesn't TikTok have a duty of care?
TikTok isn't as big as social networks like Facebook or Instagram, but with 1 billion monthly users it's still enormous. According to a 2021 survey, more than 32% of its user base is aged between 10-19 years. This impressionable group is clearly susceptible to manipulation and the power of suggestion, and it seems irresponsible for TikTok to allow, let alone promote the creation of content as is encouraged by the school challenge.
Teachers are striking back though, as this video released onto TikTok by teachers, warning kids against the challenge, demonstrates:
Parents and educators will likely be hoping that in the light of the Facebook whistleblower testimony currently underway in Washington DC, that the government decides to crack down on social media for good.
At the very least, teachers should feel comfortable that they're not at even greater risk of physical violence than many already fear, particularly as school shootings like that in Arlington, TX this week continue to occur regularly.
What do you think about companies like TikTok encouraging kids to record videos of themselves causing chaos at school? Let me know in the comments section below.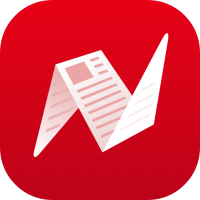 This is original content from NewsBreak's Creator Program. Join today to publish and share your own content.