Aren't there bigger problems closer to home?
On October 5th while making an official visit to Texas, Idaho's Governor Brad Little found the time to tweet a warning to his Lt Governor Janice McGeachin - that when he returns he will be reversing her executive orders, issued in his absence:
While Gov. Little is in Texas working with fellow Republican Governor Greg Abbott supposedly to assist with the US-Mexico border crisis, it seems that Lt. Gov. McGeachin has seen her opportunity to make a political mark. While he's away, she has:
Issued an executive order preventing employers in the state from mandating that their employees must have been vaccinated against COVID-19
Tried to deploy the state's National Guard to assist with the border crisis.
Residents of the state, and Governor Little in particular are wondering what is going on? What's more, taking their disagreement to social media seems a little unprofessional and has been dismissed by many commentators as petulant grandstanding.
Why the US-Mexico border crisis?
Why are Idaho's resources even being diverted towards issues at the Mexico border when the state borders on Canada rather than Mexico? The answer of course lays with GOP politics and both the Governor and the Lt Governor seem intent on winning favor with party leadership.
In July, Governor Little responded to a plea for help put out by the Republican Governors of Texas and Arizona, sending Idaho State Troopers to assist with the unfolding crisis at the border. He was one of a number of Republican Governors who responded to the call, in spite of the flawed logic that it's a partisan issue or an appropriate use of state resources.
At the time, Little pledged 5 troopers for 21 days at an estimated cost of $53,000 but this was never likely to resolve the issue or be the extent of it.
Governor Noem of South Dakota went further, providing troops from the South Dakota National Guard that had supposedly been funded by a wealthy Republican donor. Her decision brought about accusations that she'd turned the National Guard into a private army, available for hire.
It seems that Lt Governor hasn't been put off by this, nor by the threat of retaliation from her own Governor when he returns from Texas.
What about Idaho's problems?
Meanwhile, as the Governor and Lt Governor argue publicly, citizens of Idaho are wondering when they'll get to solving issues in the state?
COVID-19 cases, hospitalizations and deaths in the state are climbing steadily again, and access to healthcare is having to be reserved for only the most critical cases.
This would seem like a more pressing issue for them, rather than the Mexican border or trying to dunk on each other, scoring political points on social media?
What do you think about how the Governor and Lt. Governor of Idaho are acting? Are you happy with their leadership? Let me know in the comments section below.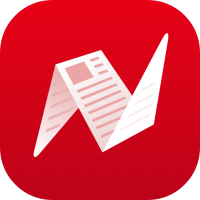 This is original content from NewsBreak's Creator Program. Join today to publish and share your own content.