The global elite hiding their money in South Dakota to avoid taxes
October 4th saw the latest large-scale leak of confidential financial data - a leak that's become known as the 'Pandora Papers'.
The files were leaked to the International Consortium of Investigative Journalists (ICIJ), which shared access with media outlets around the world. In total, the Pandora Papers consist of 11.9 million files totaling 2.94 terabytes of information detailing how various wealthy people from around the world - including politicians, business leaders and financial criminals - have gone about avoiding taxes.
The leaked data names 330 politicians from 90 countries and includes 130 Forbes billionaires. It shares details of their financial dealings between 1996 and 2020, identifying the trusts and shell companies that have been established in tax havens around the world including Switzerland, Panama, the Cayman Islands and most notably (and surprisingly) South Dakota - which allow the wealthy to make investments in properties around the world while avoiding excessive property taxes.
Legal, but not ethical?
Many of those named in the papers have done nothing illegal - but it doesn't absolve them of embarrassment for having been exposed as exploiting such loopholes and for not paying their way in society through fair and reasonable taxation - just like the average people on the street have to.
What is as significant is that the leak comes at a time when the Biden Administration has promised to lead the way in bringing greater transparency to the global financial system. It's notable that South Dakota has appeared as such a prominent global haven for those wanting to avoid tax - something that may well prove embarrassing for the Federal Government.
Human rights abusers
The papers suggest that billions of dollars are currently being sheltered in South Dakota linked to individuals accused of serious financial crimes, and companies linked to human rights abuses and other wrongdoing. One example is family members of the former Vice President of the Dominican Republic Carlos Morales, who used trusts based in South Dakota to shield their private fortune. They've been accused of human rights and labor abuses including bulldozing the homes of low-income families to expand their sugar plantations.
Are these the sorts of wealthy people that the USA would expect to assist in avoiding taxes?
South Dakota as a tax haven
Numerous trust companies have been registered in Sioux Falls. This is enabled by the fact that the state has adopted rigorous financial secrecy laws and offers favorable conditions for those with money - with no income tax, no inheritance tax and no capital gains tax.
There's another troubling question - why the data contained within the Pandora Papers doesn't seem to include any details of US Citizens? While wealthy Americans aren't likely to use South Dakota-based tax havens or trusts based in Sioux Falls, it seems obvious that similar practices will be commonly employed by America's rich.
Growing concerns over wealth inequality
Politicians, and in particular President Biden's Democrat administration are under pressure to address the wealth gap.
Few would disagree that the richest in America should be taxed more heavily as a means of restoring equality, considering that wealthy corporations such as Amazon and those who lead them - are proud to pay minimal tax. A recent survey showed that the richest Americans including Bezos, Elon Musk and Warren Buffett paid taxes at a rate equivalent to just 3.4% on income of $401 Billion in recent years.
It begs the question whether it's ethical or acceptable for the wealthiest people in the world to avoid taxes to such a degree when there's already such a gulf between the rich and the poor in the USA. That companies have been set up within the USA to help the wealthy to avoid tax seems like a scandal.
It can also only be a matter of time before similar data is leaked that names US Citizens who've used similar trusts to avoid taxes that would otherwise be due to be paid to the Federal Government.
What do you think about the wealthiest people in the world being able to shelter their money and avoid tax by hiding it in states like South Dakota? Let me know in the comments section below.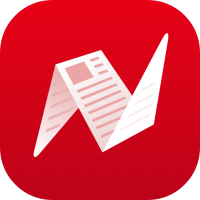 This is original content from NewsBreak's Creator Program. Join today to publish and share your own content.