What matters more to the Governor?
On October 3rd, Florida's Governor Ron DeSantis appeared on Fox TV to talk about the seriousness of the border crisis and the surging numbers of illegal immigrants crossing into the USA illegally. As he shared his views on Twitter, commentators were quick to point out that at this point his concerns seem irrelevant given that his state itself doesn't have any international borders.
What seems more pressing at this point, and of more relevance to Floridians - that the COVID-19 pandemic has now claimed the lives of 55,320 citizens of the state. A total of 58,220 Americans died during the Vietnam war.
At the current rate of 240+ COVID deaths per day, Florida will likely exceed that total within 2-weeks.
It begs the question - why is Gov. DeSantis so focused at this point on the influx of illegal immigrants in other states? The answer seems obvious - it seems to demonstrate that he's more concerned about following the GOP party line and winning favor amongst hard-line Republicans than about protecting the lives of Florida's citizens.
Florida and the Texas Border
Gov. DeSantis was one of a number of Republican State Governors who answered a call from Texas and Arizona to provide assistance with the Mexico border crisis. He sent 20 law enforcement officers to assist at the border - officers that were taken off the streets of Florida where many would argue they are needed.
While that problem is significant, it is first and foremost a humanitarian crisis and one that needs resolving at source, not a partisan issue that should be handled like a war with walls, fences and troops. The fact that President Trump failed so singularly in his attempts to build a wall in spite of all the over-promising during his campaign, demonstrates that this alone isn't a viable answer.
Will DeSantis ever take it seriously?
If Gov. DeSantis continues to act as he has done throughout the COVID pandemic then it seems likely that deaths will remain at the same high level. A full year ago, he allowed bars and restaurants to open up to 100% capacity and effectively removed the ability for businesses to encourage masks.
He has prevented schools from mandating masks, introduced fines for businesseswho ask customers to be vaccinated and sought to make money for his own political career by selling anti-mask and anti-vaccine merchandise. This combined catalog of misadventure seems to demonstrate quite clearly that he is more bothered about political posturing than making tough decisions that save lives.
It's the decisions he has taken that have ensured that the death rate remains as high as it is - the only other state with a similar daily death-toll is Texas where Governor Abbott has taken a similar stance - pandering the Republican party line rather than taking the difficult decisions that might end the pandemic or at least bring it under control.
Right now, many Floridians are likely wondering when Gov. DeSantis is going to start acting against COVID-19 with the same passion he clearly has for the Mexico Border Crisis.
How do you feel about Gov. DeSantis focusing on the border and immigrants over COVID, particularly as the death toll from the pandemic reaches such a significant milestone? Let me know in the comments section below.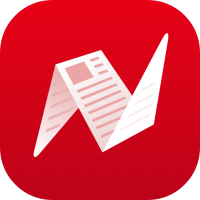 This is original content from NewsBreak's Creator Program. Join today to publish and share your own content.