A big week for alligators on the Internet
When Taylor Soper of South Carolina looked out into his parents' back yard on September 30, he wasn't expecting to see the sight that confronted him. He watched as a gigantic alligator, ate (or rather, swallowed-whole) another, smaller gator.
He recorded a video of the incident on his smartphone and shared the video on Twitter in a post that has since gone viral:
The video captures a phenomenal scene - and it demonstrates the raw power and viciousness of alligators as a species. In fact, American freshwater alligators are well known to possess cannibalistic tendencies and larger specimens often consume younger or smaller gators. Interestingly though, as a species American gators don't immediately consider human beings as prey (even though attacks on humans occur occasionally).
It's the second video featuring gators that has gone viral on the Internet in the space of a week. Earlier in the week a video emerged of a Florida man confronting and eventually capturing a gator on his driveway, using his garbage can:
It's not clear what happened to that gator once he'd caught it in his trashcan, but we can only assume that the creature was released in nearby water, not left for sanitation workers to deal with!
Alligator attacks are fortunately rare in the USA, even though the reptiles are widespread throughout various of the southern states. A 2005 study reported that there had been just 376 alligator attacks since 1948. In Florida, gator attacks were on the increase from around 6 per year in 1971 to around 10 per year between 1987 and 2017. The numbers involved are still relatively small given the ferocious nature of alligators and how dangerous they appear.
Another study revealed that there had been just 23 deaths in Florida from alligators between 1948 and 2016. Compare these to the 51 people who've died from being struck by lightning in Florida over the same period and the number seems quite small.
These numbers will hopefully provide reassurance to those like Taylor Soper who seemingly live in close proximity to alligators. While they are clearly dangerous to each other, they seem to be of little real threat to humans provided everyone keeps their distance!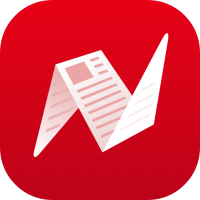 This is original content from NewsBreak's Creator Program. Join today to publish and share your own content.