Jobs and money brought to Merritt Island
On September 27 it was announced that Terran Orbital will invest $300 million in the building of the world's largest commercial spacecraft facility, in Merritt Island. The announcement, broadcast by Governor Ron DeSantis brought was welcomed as good news for the state - external investment is likely to bring jobs and other commercial opportunities as well.
The site will incorporate a facility for the manufacture of commercial satellites and is expected to generate a large number of highly paid jobs in the area. The project is expected to create approximately 2,100 new positions with an estimated annual average wage of $84,000 by late 2025.
Space - the final frontier (of economic growth)
In the current economic climate, where inflation and fiscal stimulus packages from the federal government have put pressure on the economy and reduced the value of our dollars in real terms, the space exploration industry is one of a few sectors that is witnessing economic growth.
A recent 2021 survey valued the global space economy at $447 billion in 2021, an increase of 4.4% over 2020. The USA claims a large share of this, and in 2016 the US space industry alone was valued at $158 billion.
With a heightened public interest in space tourism and exploration, and following on from the privately funded space travel by billionaires such as Jeff Bezos, Elon Musk and Richard Branson it seems as though this sector of the economy can expect to continue growing in the coming years.
That Florida is positioned at the forefront of this can only be a good thing - the investment being brought in by companies like Terran Orbital will bring money, jobs and opportunity to the area - much needed as the state continues to grapple with COVID-19.
Would you travel into space given the chance? Would you like to work in the space exploration industry? Let me know your thoughts in the comments section below.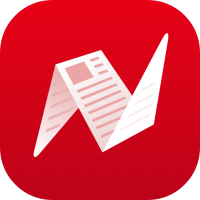 This is original content from NewsBreak's Creator Program. Join today to publish and share your own content.