And two other American families place second and third
When Sam Walton founded Walmart in Arkansas in 1962, he didn't probably expect that it would achieve the success it has. Just 59 years later, and the Walton family has just topped the list of the World's Richest Families, with a net worth of $238.2 billion.
The listing, compiled and published by Bloomberg features three American families at the top - all ahead of the Royal Al Sauds of Saudi Arabia whose fortune of $100 billion comes from the oil reserves held by their country.
Positions two and three on the list are held by the Mars Family ($141.9 billion) and the Koch family whose business Koch Industries has earned the family a net worth of $111.6 billion.
Bezos and Musk are still behind the Waltons
The findings of this survey may come as a surprise to those who are used to people like Jeff Bezos and Elon Musk being referred to as America's best known super-rich. Bezos and Musk are closing in on the Waltons - Bezos is currently worth $198.7 billion and Musk has a net worth of $199.6 billion.
As close as they are, there's still some way to go before they achieve a similar wealth as the Walton family - even at the rate at which their wealth is increasing. During the height of COVID-19 pandemic, between March and June 2020, Bezos saw his wealth rise by an estimated $48 billion as people rushed to shop online to obtain essentials and to pass the time under lockdown by shopping.
Growing concerns over wealth inequality
While the rich are getting richer though, the poor are most certainly getting poorer. Politicians, and in particular President Biden's Democrat administration are under pressure to address the wealth gap.
Few would disagree that the richest in America should be taxed more heavily as a means of restoring equality, considering that wealthy corporations such as Amazon and those who lead them - are proud to pay minimal tax.
A recent survey showed that the richest Americans including Bezos, Elon Musk and Warren Buffett paid taxes at a rate equivalent to just 3.4% on income of $401 Billion in recent years.
The Walton family of Arkansas are a great example of the American dream - rising from humble beginnings to achieve incredible wealth. But given the shifting economic climate and ever-present global competition as well as advances in technology, it seems unlikely whether such wealth could ever be generated from nothing ever again.
Congratulations to the Walton family of Arkansas for their successes!
What do you think about such vast sums of money being owned by a single family like the Waltons? Let me know in the comments section below.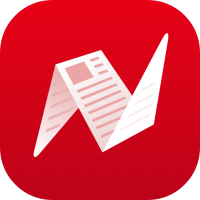 This is original content from NewsBreak's Creator Program. Join today to publish and share your own content.