Just another day in Florida
Sep 29 - Floridians are waking up to the latest viral video on the Internet - of a Florida man wearing socks and slides, trapping an alligator using only his trash can.
The man, known only at this point as norfphilly_geno is seen in the video taking on the predator. He gradually corners the gator using his trash can on its side, before eventually capturing it with the lid and standing it upright with the captured reptile securely trapped inside.
It's not clear what he did next - perhaps releasing it into some nearby water or maybe leaving it outside for collection and disposal?
Either way, the video has gone viral on the Internet, receiving some great plaudits for the brave trapper including this one:
Alligator attacks are fortunately rare in the state of Florida, even though the reptiles are synonymous with the state. A long-term study showed that gator attacks were on the increase from around 6 per year in 1971 to around 10 per year between 1987 and 2017.
Another study revealed that there had been just 23 deaths from alligators between 1948 and 2016. Compare these to the 51 people who've died from being struck by lightning in the state over the same period and the number seems quite small.
That's not to say that other Floridians should be inspired by the video to take on other gators using the same method. There are estimated to be over 1 million gators in Florida's freshwater systems and it's important that both Florida's citizens and its alligators live co-operatively and respect each other's space.
Norfphilly_geno was very brave though, if a little crazy to take on the creature!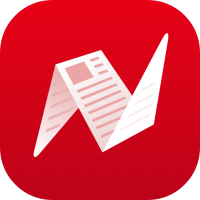 This is original content from NewsBreak's Creator Program. Join today to publish and share your own content.