What makes a digital image file worth $75k?
A digital image taken from a well-known Internet meme video - known as 'Side-Eyeing Chloe' - sold on September 24 for around $75,000 after being immortalized as a Non-Fungible Token (NFT).
The meme, a home video shot in 2013 in which Utah schoolgirl Chloe Clem (now 10-years-old) gives the camera a side-eye look after hearing the news that her family are taking a surprise trip to Disneyland is the latest piece of Internet culture to have been immortalised as an NFT, making its creators a sizeable chunk of cash.
Earlier this year another well-known internet meme known as 'Disaster Girl' sold for around $500k, making the kid who'd featured in it (Zoe Roth who is now 21-years-old) very wealthy indeed:
8-years after Chloe Clem gave her side-eyed look to the camera, the video has received over 20 million views making her 'Internet famous'. She has amassed a following of over 500,000 on Instagram and her photo featured in a Google advert in Brazil.
Her parents clearly decided it was time to make some money for their daughter's future - perhaps even to take her to Disneyland again, and to capitalize on the wave of interest that exists around NFT right now.
A digital image screenshot taken from the full video has been immortalised as an NFT on the Ethereum blockchain, and was sold on the Foundation app for 25 ETH (the cryptocurrency on Ethereum) worth around $75,000 at todays exchange rate. It has been purchased by a Dubai-based music production company. Here's the original video in full - Chloe gives her look around 2:05!
What are NFTs?
Many are wondering what NFTs are, what makes them collectible and how they can be worth such vast sums of money. It's a complicated topic and many comprehensive guides exist that explain them in depth.
In essence though, an NFT is a unique digital token that can be created using blockchain technology, and which denotes ownership of the original item - be that a digital image, a video, a computer application or any other digital article. There's now a massive market for trading of NFTs online - kind of like digital trading of baseball cards. Reuters reported that in the first half of 2021 alone, over $2.5 billion worth of NFT have been traded alone.
NFTs present content creators - photographers, videographers, writers and any other kind of artist - with a new way of distributing and making money from what they create. Those who buy and later sell NFTs from artists whose work is in demand have also demonstrated that vast profits can be made too.
A bubble or an opportunity?
Like most things associated with blockchain and cryptocurrency, many view NFTs with suspicion or as though they could be a bubble that's been inflated by hype and over-excitement amongst opportunistic investors. Examples like 'Side-Eyeing Chloe' and 'Disaster Girl' demonstrate that even if NFTs are to be short-lived (which few who understand them believe to be the case) - there is certainly the prospect of making serious money as a trader or a creator in the short term.
If you're interested in getting involved, maybe you'll pick up a guide and learn more about what they are and how you could benefit from them?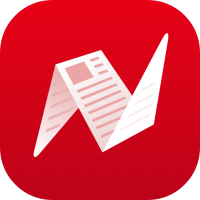 This is original content from NewsBreak's Creator Program. Join today to publish and share your own content.