Cyberattack shuts down business - again
The Iowa firm New Cooperative, admitted this week that it has been the latest victim of a large-scale Cyberattack - a ransomware attack by the BlackMatter consortium of cyber criminals. BlackMatter infected New Cooperative's systems with ransomware, and demanded a ransom of $5.9 million before they would return control of the network.
The attack forced New Cooperative to temporary halt its business and shut-down computer systems which threatened its ability to continue the supply of grain that is supplied as animal feed to livestock and poultry farms. The cyberattack is the latest in a number of other high profile incidents that have occurred this year, including that of the Colonial Pipeline and JBS, the worlds largest meat-packer.
Both these events, while eventually resolved (by the companies paying the ransoms demanded) led to supply shortages that affected average Americans. Colonial Pipeline was forced to pay a ransom of $5 million in Bitcoin to the hackers that infected its networks. The shutdown of the pipeline that carries gasoline from Texas to the East Coast USA caused panic buying and fuel shortages.
In a statement issued by the company, it was confirmed that systems had been taken down by their own system administrators as a precautionary measure while the hack is resolved:
"Out of an abundance of caution, we have proactively taken our systems offline to contain the threat, and we can confirm it has been successfully contained," - New Cooperative
The hack demonstrates once again that while such events can cost businesses financially, often the effects are felt by average Americans on the street who are impacted through the loss of supplies they rely on.
Could food shortages follow?
The COVID-19 pandemic disrupted supply chains all over the world. While businesses are now trying to recover, food shortages are being witnessed in the USA and across the world. Cyberattacks such as the one suffered by Iowa's New Cooperative have their impacts.
Haulage firms too are struggling to recruit adequate numbers of drivers to transport goods across the country which isn't helping. Labor shortages too are contributing to issues of supply across the country.
The combined effects of these things could well be that we get used to seeing empty shelves in supermarkets as supplies of goods fails to keep up with demand. The opportunistic cyberattacks by criminals, often from within Russia are making an already complex situation worse. We can only hope that there are fewer such attacks in future, and that businesses make themselves better prepared for and protected against cyber criminals.
How well prepared are you for a cyberattack on your home or business? Do you even consider such things a threat? Let me know your thoughts in the comments section below.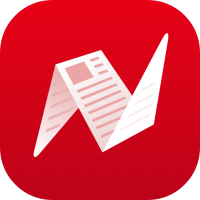 This is original content from NewsBreak's Creator Program. Join today to publish and share your own content.