On September 17 Governor Hochul signed into law the state's controversial new 'Less Is More Act' - a legal change that will remove the automatic incarceration for those alleged to have committed misdemeanors and who are awaiting trial including for marijuana use, parole violation and missed curfews.
The bill is expected to see several hundred people back onto the streets as the are released in line with the new law - on September 19 for example, there were 170 people in jail across New York City for parole violations alone.
Simultaneously, Gov. Hochul announced that 191 detainees will be released from Rikers Island.
An appropriate response or a reaction?
The new law comes into force around the same time as a recent spate of deaths at Rikers, which are alleged to be largely due to over-crowding and inadequate supervision of inmates. It could be the case that Governor Hochul's actions are a response to the needless deaths of those who are being detained for minor infractions - this alone could reduce over-crowding.
There will be those who wonder though, whether the response is entirely appropriate given crime across the city and whether the correct action is simply to raise the bar for the seriousness of offences that warrant the offender being detained?
Saving resources for those who need to be jailed
The 'Less is More Act' seems to be about more than just the seriousness of crimes and looks to be a means of tackling the volume of people incarcerated and awaiting trial for non-violent or less-serious offences. Consider the current make-up of New York City's prison population as at September 19:
There were 5,555 people currently being detained in jail for pre-trial, of which 29% were being held for non-violent felonies and misdemeanors
2,438 of those detained for pre-trial have been in jail for more than 6-months, with 1,451 of these having been in jail for more than 1 year
95.3% of all detainees were male
The effects of the 'Less is More Act' in practice could well be that the reduced numbers of people in jail for relatively minor infractions may allow jails to focus their attentions on the more serious criminals who are better kept off the streets.
Meanwhile, law abiding New Yorkers may find themselves worried that the larger number of offenders that are released, or no longer incarcerated while awaiting trial could have knock-on effects on crime levels witnessed in the city.
Time will tell what the effects of 'Less is More' amount to.
What do you think about Governor Hochul's new law? Are you in favor of those who commit less serious crimes being allowed to remain out of jail while awaiting trial? Let me know in the comments section below.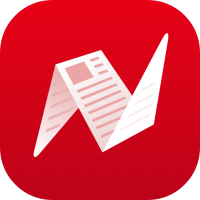 This is original content from NewsBreak's Creator Program. Join today to publish and share your own content.