Just days after Texas announced its controversial new laws that effectively withdrew abortion rights for women and incentivized Texans to inform on those who enable abortions, the Mayor of Portland, Oregon took a stance.
Mayor Ted Wheeler proposed a ruling that would boycott city business with Texas, and which banned employee travel to the state. Portland had spent around $35 million on goods and services from Texas in the past 5-years and the proposal was intended to send a message of disapproval.
Texas has been witnessing a backlash from within the Lone-star state, and beyond:
While the anti-abortion Texan law continues to attract controversy and federal legal intervention, the proposal from Portland has been modified - it goes before the city council on September 15. Mayor Wheeler has had to walk it back significantly, and instead city officials are to consider setting aside $200,000 that will go to organizations "that deliver programs and services related to reproductive healthcare."
It is not yet clear where these organizations are to be established or how Texan women can access the services if the council approves.
States and corporations have been keen to make their own stance on the Texas law clear.
Uber and Lyft, the companies behind the ride-hailing apps have announced that they'll cover legal fees if any of their drivers are sued under the new laws.
Meanwhile, the law may yet be dismantled as unconstitutional. There may yet be hope for women in Texas (and other hardcore Republican-ruled states that have expressed a desire to follow the lead of Texas in introducing similar laws). On September 9 the Attorney General Merrick Garland announced that the Justice Department has filed a lawsuit against Texas for its new abortion laws which he described as 'clearly unconstitutional'.
The world continues to watch with interest and states like Portland who clearly object to the actions of Texan lawmakers are clearly motivated to find ways to express their displeasure.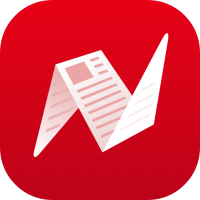 This is original content from NewsBreak's Creator Program. Join today to publish and share your own content.