In April this year, Miami nurse Niviane Petit Phelps was arrested by Secret Service agents after she initiated an online campaign of hatred and threats towards Vice President Kamala Harris.
On September 13, Phelps pleaded guilty to the six-count felony and now faces 5-years in jail as punishment for her crimes.
Six Videos and a six-count felony
Phelps began recording deranged video tirades against the Vice President just a few days after the inauguration ceremony in early 2021. She recorded and sent six videos to her husband who was himself incarcerated in Wakulla Correctional Institution, after being convicted of a 1996 armed robbery and murder of a grocery store owner.
In the videos Phelps threatened that she would assassinate VP Harris within 50 days, and that she'd received a sum of $53,000 to kill her. She also shared photos of herself with one of her three children with her at the shooting range.
Phelps also insinuated in the videos that the Vice President was not actually black - having been born to a Jamaican father and Indian mother. She also referenced a conspiracy theory that's now been disproven - that Harris placed her hand on her purse rather than the ceremonial bible during the swearing in ceremony in Washington DC earlier this year.
Balancing compassion with justice
When such threats are made and expressed so vocally and threateningly, law enforcement agencies cannot afford not to take them seriously and respond accordingly. Nonetheless, circumstances may have prevailed in Phelps' life which caused her to detach from reality.
After being charged for the offence, Phelps lost her job of 20 years. The struggles of raising three kids single handed with her partner in jail must have also presented a pressure. Nonetheless, the seriousness with which her actions has been taken by law enforcers demonstrates that such threats and erratic actions cannot and will not be tolerated.
Phelps will be sentenced in November.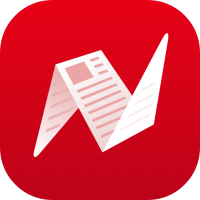 This is original content from NewsBreak's Creator Program. Join today to publish and share your own content.