Is this a sign of things to come?
It's approaching one week since constitutional carry laws were restored in Texas on September 1 with the introduction of permit-less carry of handguns throughout the state. The law change allows those who are legally permitted to own a handgun, to carry it either openly or concealed - without a permit or training.
The law which progressed through the state legislature as house bill HB1927 was pushed through by Governor Greg Abbott just two years following mass shootings in the state claimed 30 lives. The bill wasn't passed unanimously and when voted upon received 11 votes for, and 5 against.
The same seems true for residents of the state too - some for, and some firmly against the law change:
With HB1927 Texas becomes one of 20 states that allow anyone over the age of 21 to openly carry a gun provided they haven't been convicted of a felony or domestic violence. 
Worryingly, HB1927 also abandons all requirements for licenses, training, finger-printing or a shooting proficiency test for those wanting to buy a handgun.
Objections from law enforcement officials
While many who speak out in favor of such laws are quick to point out that it helps people to protect themselves against the so-called "bad guys", many Texas police officers have been quick to point out the problems that this could cause for them.
Speaking on the change in law, Kevin Lawrence of the Texas Municipal Police Association had this to say:
"The problem is that the bad guys want to carry guns too. There has to be a way of determining who's the good guy and who's the bad guy."
His fear is that without the ability to check if a gun is legally owned and registered, the police are no longer able to tell who is legally allowed to own and carry a gun and who isn't.
What will be the effects?
The effects of permit-less carry being allowed in Texas are yet to be seen.
What is disturbing to note is that since the law changed on September 1 there have been 35 gun-related deaths and 7 injuries in Texas - 15 of these deaths have occurred in Houston alone.
One tragic example is that of a 20-year-old woman in South Houston who was shot in the chest as her partner unloaded his handgun in their bedroom. Police are treating the death as accidental and it is assumed that the gun was owned legally. But this is one of many deaths that might have been prevented if guns were restricted to ownership by those who were sufficiently trained and vetted to ensure that such accidents are avoided.
Time will tell what the effects of HB1927 turn out to be for Texas.
What do you think about the relaxation of gun carry laws in Texas? Are you in favor or against? Let me know in the comments section below.
Follow me to see more articles like this.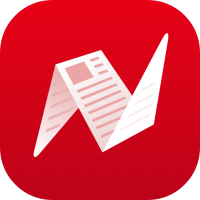 ...
This is original content from NewsBreak's Creator Program. Join today to publish and share your own content.