Gunshot victims struggling to access treatment thanks to deluge of overdoses
It was revealed on September 4 that emergency rooms across Oklahoma are being deluged with patients who have overdosed on Ivermectin - an anti-parasitic medication usually given to horses. People are taking the drug, and subsequently overdosing after unproven rumors that it could offer an effective treatment for COVID-19.
The number of cases is so severe that it's making it difficult for other patients suffering from gunshot wounds and injuries that demand emergency treatment - from finding hospitals with capacity to treat them.
Commenting on the situation, Dr Jason McElyea - a doctor from Sallisaw, OK had this to say:
"There's a reason you have to have a doctor to get a prescription for this stuff, because it can be dangerous. The [emergency rooms] are so backed up that gunshot victims were having hard times getting to facilities where they can get definitive care and be treated. - Dr Jason McElyea speaking to KFOR TV
Why take Ivermectin instead of the vaccine?
Ivermectin may well have a legitimate function in treating COVID-19 and clinical studies are underway by respected research institutions including Oxford University. But these studies are in their infancy and as the situation in Oklahoma demonstrates, there are real and serious consequences for those who choose to take the drug without advice or supervision.
It also begs the question why people are so willing to risk their health by taking as yet unproven drugs, and yet they continue to resist the COVID vaccine as a protection that is proven to reduce the chances of getting the virus, and makes the symptoms less severe for those who've had their shot?
Currently, Oklahoma state is lagging well behind the US as a whole for vaccine coverage. Just 44% in the state have had their shot compared to 53% across the whole country.
There seem to be similarities with the current situation and what happened when former President Donald Trump suggested that bleach or disinfectant could be a good treatment for COVID-19. It resulted in a 121% increase in cases of accidental poisoning for those who'd ingested disinfectants after listening to his misguided advice.
The situation in Oklahoma is getting worse
The COVID-19 situation in Oklahoma is worsening at present. The state has overtaken Texas where the Delta variant is rampant, and the number of cases per 100,000 residents has increased by 19% in the last 2 weeks.
If the situation is to be controlled, Oklahoma's residents might be better advised to get vaccinated if they haven't already rather than putting their faith in experimental treatments if they catch the virus. As has been seen, this can bring its own consequences and dangers.
How well protected do you feel by your state's leadership right now? Let me know in the comments below.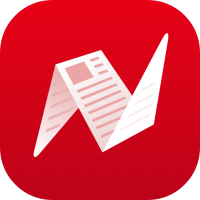 This is original content from NewsBreak's Creator Program. Join today to publish and share your own content.