Will this convince Governor DeSantis allow schools to implement preventative measures?
It was reported on September 3 that in the previous 10 days, 15 school staffers in Miami-Dade county have sadly died from COVID-19, including one teacher of more than 30 years - Abe Coleman.
The tragic news comes as schools across Florida return to classrooms as COVID-19 cases, hospitalizations and deaths continue to surge in the state. In the face of such circumstances, educators are having to contend with the executive order issued by Governor Ron DeSantis, preventing them from implementing mask mandates unless they're willing to risk funding.
Just one day before this announcement, NBC had confirmed the death of three teachers in the county.
While it is as yet unclear when these victims of the virus first contracted it, the most recent announcement suggests that the situation may be worsening day-by-day.
School superintendents choosing health over pay
There's no one single way of slowing the spread of COVID or of limiting the severity of the illness for those who contract the virus.
Masks and social distancing measures may help slow the spread.
The vaccine helps to protect people from contracting it and limits the severity of illness for those who do.
Treatments like monoclonal antibodies - which DeSantis seems keen to promote - possibly as he may have incentives for encouraging the treatment - help people to recover. Each play their part.
It seems crazy that given the situation in Florida is so severe, that DeSantis has made it difficult for schools to act in the best interest of their staff and pupils. A Leon County judge recently ruled that the state doesn't have the power to ban schools from implementing mask mandates. In spite of this DeSantis has pressed forwards with trying to stop paying school superintendents in counties that have mandated masks as schools reopen.
It may be only a matter of time before he follows through on a further threat - to issue $5,000 fines to businesses if they dare enquire over customers' vaccine status.
Action is needed
Meanwhile, COVID-19 remains rampant within Florida:
Florida has the highest average number of new daily cases of ALL states - 15,642 each day
Over the last 14 days it has averaged 335 deaths per day - 22% of ALL COVID deaths in the USA
Hospitalizations from COVID-19 are the highest of all states, with a daily average of 15,054 in the last 14 days - Only Texas (where the Governor has also prevented schools from mandating masks) is close - with 14,518 daily hospitalizations.
The tragic death of 15 school staffers in Miami-Dade may sadly be just the beginning unless Governor DeSantis starts trying to promote measures to prevent the spread of COVID-19 rather than pushing treatments for those who get sick.
Will you and your kids be wearing masks in spite of Gov. DeSantis being against them? Do you feel enough is being done to prevent the spread of the virus? Let me know in the comments below.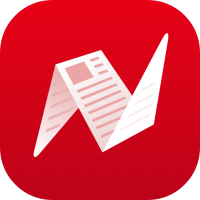 This is original content from NewsBreak's Creator Program. Join today to publish and share your own content.