Few would argue that Florida has suffered badly at the hands of COVID-19. CDC data reported by the New York Times confirms that as at September 2 a total of 45,909 Floridians have died from COVID-19.
As the Delta variant of the virus continues to wreak havoc in the state, NBC has reported that the World Health Organisation is tracking another, potentially more complex variant of the disease - known as Mu. This variant appears to have incorporated mutations that make it more resistant to the vaccine currently being rolled out.
The United Nations has reported that most instances of the Mu variant so far have been in Colombia and 39 other countries. Cases of the variant have been thankfully few in the USA - as yet.
But given the pace with which the Delta variant continues to spread, causing hospitalization and death in Florida and the southern states, the prospect of another strain of the disease is concerning.
A need for stronger controlling measures in Florida?
CDC data paints a dire picture for Florida right now. As of September 2, the state recorded:
An average of 19,902 new daily cases of COVID-19
An average of 15,590 people needing hospitalization due to the virus
An average of 325 daily deaths from COVID-19 - over 20% of all deaths in the USA
Even without the threat of the Mu virus, residents are suffering and this is likely due to the lack of controlling measures being put in place by Governor DeSantis and his colleagues in the GOP.
DeSantis must do more
If Gov. DeSantis continues to prevent schools from mandating masks, fining businesses who ask customers to be vaccinated and focuses instead on selling anti-mask and anti-vaccine merchandise then it may well be that the situation worsens. This will be a particular problem if the Mu variant becomes more common in the USA.
The Guardian has already reported that the Mu variant has been detected in the USA. While it currently accounts for just 0.1% of all COVID infections globally, in Colombia and Ecuador it accounts for 39% and 13% of cases respectively.
Given the spread and impact of existing variants in Florida, should the Mu variant reach the USA then stronger controls will undoubtedly be needed. The new variant may be more resistant to the vaccine, but it still makes sense to seek every protection possible via the shot, the wearing of masks in public and social distancing where possible.
Whether Gov. DeSantis will implement these, or will continue to act as though the threat from COVID has passed, remains to be seen.
How do you feel about emerging variants of COVID-19? Will the threat of new strains of the disease alter your behavior? Share your thoughts in the comments below.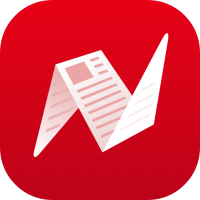 This is original content from NewsBreak's Creator Program. Join today to publish and share your own content.