Consequences ordered for lawyers who filed 'The Kraken' lawsuit on behalf of Trump
The consequences are now sinking in for nine lawyers of former President Donald Trump who filed lawsuits alleging election fraud and called for decertification of President Biden's win in Michigan during the 2020 election.
A Federal Judge, Linda Parker has ruled that the team "filed [the] lawsuit in bad faith and for improper purpose", describing the case as "frivolous".
In addition to ruling that the members of the legal team should pay the costs incurred by the state of Michigan and the City of Detroit in defending the case, Judge Parker recommended that each attorney should be investigated for potential suspension or disbarment, believing that their actions demonstrated they were unfit to practice law.
The case filed in Michigan was one of a number mounted by the Trump legal team in the aftermath of the 2020 election - as part of a number of lawsuits filed across the nation. It was part of what came to be known as 'The Kraken' in reference to the mythical sea monster of the same name.
Allegations of voter fraud, inclusion of votes from dead citizens and so-on were filed in a bid to disrupt the certification of the election and the appointment of Joe Biden as President. The defence, mounted by President Trump's team seemed to be a desperate last attempt to hold onto control.
Instead, the lawsuits failed to achieve anything, other than further humiliation for many involved - who could forget scenes of Rudy Giuliani speaking to the press describing the Trump team's case as hair dye mixed with sweat streamed down his face.
The ruling from Judge Parker, an Obama appointee who is herself based in Detroit may serve as a warning to other attorneys to question the lawsuits they become involved with in future, particularly if they're based solely on partisan bluster and false allegations.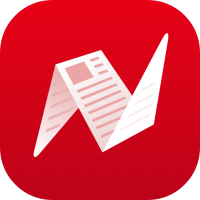 This is original content from NewsBreak's Creator Program. Join today to publish and share your own content.