A spokesperson for Governor Ron DeSantis confirmed on Wednesday that $5,000 fines will be issued from September 16 to any businesses found to be screening customers on the basis of whether they've been vaccinated against COVID-19 or not.
Speaking from the State Capitol in Tallahassee on September 1, DeSantis spokesperson Taryn Fenske made a blunt reference to whether the executive order issued in August would actually be followed or not:
"Promises made, promises kept"
The message seems clear - businesses, schools or government agencies that are found to even be asking customers for proof of vaccine status will be handed a harsh $5,000 fine - a move that seems crazy given the runaway status of COVID-19 in Florida in recent weeks. Is it wise to discourage businesses, schools and government agencies from trying to protect others' safety?
Is DeSantis taking things seriously?
Meanwhile, Governor DeSantis could find himself a little distracted right now. Allegations have emerged that reporting of data relating to Covid deaths in the state has been manipulated to show an improving situation regarding Covid.
It is alleged that the situation could actually be as bad, or worsening and that the reporting changes represent a cover-up that DeSantis himself may be involved with. He has so far dismissed it as a partisan issue.
Outside of the GOP DeSantis has been widely criticized for his reckless and inept handling of the pandemic. Individual school districts are fighting (and winning) legal challenges to allow them to mandate masks in schools, contrary to the Governor's executive order banning such actions.
Covid remains at dangerous levels in Florida
The COVID situation in Florida remains dire. According to Data collated by the New York Times, as of September 2:
Florida has the highest number of new daily cases of ALL states - 19,908
Over the last 14 days it has averaged 263 deaths per day - 20% of ALL deaths in the USA
Hospitalizations from COVID-19 are the highest of all states, with a daily average of 15,841 in the last 14 days.
Given these shocking statistics, it would seem smart that all preventative measures are encouraged rather than discouraged with executive orders and the threat of fines. Given Gov. DeSantis' actions in recent months, citizens of Florida may be forgiven for thinking that he's more intent on winning political favor in the GOP and raising money through fines, rather than protecting their health.
Perhaps this isn't surprising for a politician who is selling anti-mask and anti-vaccine merchandise on his website to raise money for his 2022 re-election campaign.
What do you think about Gov. DeSantis and his handling of the pandemic? Would you pay a $5,000 for trying to protect your customers' health? Let me know in the comments section below.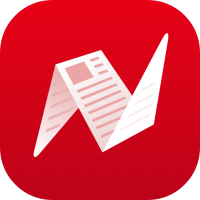 This is original content from NewsBreak's Creator Program. Join today to publish and share your own content.