On September 1 school board members of Volusia County, FL voted in favor of mandating masks for staff and students returning to school on September 7.
The school board is acting in defiance of Governor DeSantis who in August issued an executive order prohibiting mask mandates in the state. The board seems to see the wisdom in taking all precautions possible as the state continues to see cases of Covid-19 surge throughout Florida and the southern states.
Apart from clearly demonstrating that the school board is intent on prioritizing the health of teachers and pupils, it's also seen as a significant move of political rebellion against the state's Republican Governor. In the 2020 election, Volusia County voted 57% for Trump and just 43% for President Biden.
When the executive order was issued, Gov. DeSantis had threatened that schools acting in defiance of the order could face a loss of funding including withholding of superintendent's salaries. In spite of such threats, school leaders seem unmoved. Commenting on the threat, Superintendent Alberto Carvalho of Miami-Dade County (who have also implemented mask mandates) said:
"At no point shall I allow my decision to be influenced by a threat to my paycheck... (it's) a small price to pay considering the gravity of this issue and the potential impact to the health and well-being of our students and dedicated employees."
Masks will be required in schools in the county from September 7 onwards, with a grace period until September 13 for those parents wishing to obtain a medical exemption. The policy will remain in place until at least October 15 when it will be reassessed.
The situation in Florida remains dangerous
The COVID situation in Florida remains dire. According to Data collated by the New York Times, as of August 12:
Florida has the highest number of new daily cases of ALL states - 20,930
Over the last 14 days it has averaged 263 deaths per day - 20% of ALL deaths in the USA
Hospitalizations from COVID-19 are the highest of all states, with a daily average of 16,117 in the last 14 days.
Given these shocking statistics, it seems advisable that all preventative measures are encouraged, particularly those that may offer protection for children and young-adults - both masks to slow the spread and vaccines to limit the numbers who get sick and the seriousness of illness for those who catch the virus.
Masks are an acknowledged way of helping to prevent the spread. They're not 100% effective, nor is the vaccine a guaranteed means of stopping people from getting sick once they've had their shot. But when it comes to beating COVID-19 we need to take every advantage we can get.
Parents and teachers in Volusia County can hopefully feel assured that as their kids return to school, they stand the best chance of remaining healthy and having their education continue with as little disruption or chance of sickness as possible.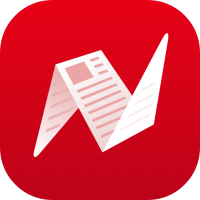 This is original content from NewsBreak's Creator Program. Join today to publish and share your own content.