After speaking mask-less in Collins County, how many others will be infected?
It was confirmed on August 17 that Governor of Texas Greg Abbott has contracted COVID-19. He is currently isolating at the Governor Mansion in Austin, TX. He has been receiving daily tests, and the positive result came just hours after he had spoken with the Heritage Ranch Republican Club in Collins County.
Thankfully, the Governor reported that due to him having received the COVID vaccine late in 2020, he hasn't been suffering any significant symptoms from the virus, in spite of the positive diagnosis. The fact that he's spent many months attending public functions while vaccinated also attests to the power of the vaccine in preventing serious illness.
Will it shift his perspective on masks and vaccines?
Gov. Abbott has previously been keen to follow the Republican party line - speaking out against mandatory vaccines and mask-mandates, claiming that each is a violation of freedom. This has all happened at a time when the Delta variant of the vaccine continues to ravage Texas and the southern states.
Now that he's clearly experiencing one of the benefits of the vaccine - that if you are still unfortunate enough to catch it, you are likely to suffer less-severe symptoms - many are wondering if his opinions may change as a result of this?
While cases, hospitalizations and deaths in the state continue to soar, schools across Texas are trying to find legal loopholes in Abbott's executive order against mask-mandates in school. In Paris, TX schools have succeeded in doing this by adding masks to the dress code for pupils as they recognize that masks offer another valuable strand of protection against infection.
Things must change
The situation in Texas remains dire. According to CDC data collated by the New York Times:
Texas is lagging in vaccinating its population with just 45% of citizens having had their shot (compared to the US average of 51%)
Deaths in the state are the second highest of all states (behind only Florida)
Over 11,700 people have been hospitalized daily with Covid in the last 14 days - second only to Florida once again
With hospitals now facing overwhelm from new cases, and deaths surging, Texans must surely now see the effects of Gov. Abbott's previous decisions for what they are - a misguided attempt to win political favor in the Republican party rather than protecting the health of those who elected him.
That he himself is now suffering from the virus but also seeing first-hand the positive effects of being vaccinated will surely signal a change of approach in the Lone Star State. Hopefully he'll recover quickly and fully.
Do you think that Governor Abbott contracting COVID-19 might signal a change in approach to the pandemic? Let me know in the comments section below.
Disclaimer: This article is for informational purposes only. It should not be considered health advice. Please consult a doctor before making any significant decisions that may impact your health.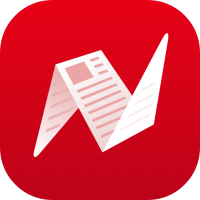 This is original content from NewsBreak's Creator Program. Join today to publish and share your own content.