Hartsfield-Jackson Airport in Atlanta, Georgia has topped the list in a survey reported by Statista.com - for the most handguns confiscated by airport security in the year 2020.
Considering that 2020 wasn't a typical year for air travel globally, the data from the TSA would be expected to reflect the reduced volumes of traffic - but the confiscation of 220 handguns in a single year still seems pretty staggering.
In reality, this number was actually higher than past years in spite of the reduced number of passengers flying during the global pandemic.
An article in Forbes reports that the number of guns discovered by the TSA actually increased in 2020 - the agency seized 10.2 guns per million passengers screened, double the number per million travelers screened in 2019. It also represents highest gun seizure rate since the TSA was established 19 years ago.
Most alarmingly perhaps - of the 3,257 firearms caught in 2020, the TSA reports that approximately 83% were loaded.
At a state level however, Florida is responsible for the most guns confiscated by airport security - with 336 guns detected across Ft. Lauderdale-Hollywood, Orlando, Tampa, Miami and Jacksonville International Airports in 2020.
Georgia gun laws may have played a part?
A significant factor in the prevalence of handguns being found in the bags of Georgia's travellers may well be the relaxed gun ownership and carry laws within the state - amongst the most relaxed in the US.
In the state of Georgia there is no license, background check or firearms registration required when buying a handgun. Concealed carry is legal for residents of Georgia with a Weapons Carry License (WCL). There is no firearms training required to obtain a Georgia WCL. No license is needed to carry a handgun in a person's home, vehicle, place of business, while fishing or hunting, or unloaded in a case.
Accordingly, CBS reported in 2020 that Georgia is the 18th highest state for gun ownership - 49.2% of households in the state have at least one registered gun.
Other states like Texas have recently announced initiatives to abandon gun permits and mandatory training as it allows constitutional carry within the state.
A recent appeals court ruling in Richmond, VA also determined that constitutional rights vest at the age of 18 which may mean many younger people are able to own guns earlier in life than previously.
Such legal changes seem destined to increase the number of guns on the street, and may increase the instances of them having to be confiscated at airports too. Time will tell.
The consequences for travellers who forget (or ignore) the rules
The potential risks associated with transporting a loaded gun in a carry-on bag are obvious in terms of the risks to the safety of those in the surroundings. The TSA are also keen to point out that there are potential fines and legal consequences too.
According to their website:
"Passengers bringing a firearm to a TSA federal security checkpoint will be assessed a civil penalty up to $13,669 and this civil penalty is independent of whether you are arrested or face criminal charges from our law enforcement partners. Fines may also be assessed for other threat items brought to the checkpoint" - TSA.gov
Whatever led to the increase in handguns being found in carry-on luggage, the TSA will continue vigilantly scanning bags of travellers in the hope that this isn't an growing trend.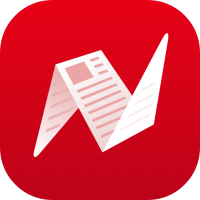 This is original content from NewsBreak's Creator Program. Join today to publish and share your own content.