He's conveniently ignoring whether that's legally possible
North Carolina's Representative and Donald Trump super fan Madison Cawthorn has hinted at a plan to prosecute Chief Medical Advisor Dr Anthony Fauci, if the Republicans take back control of the House in 2022 midterm elections.
His claim, made via news and social media outlets on July 22nd seems to be backed by little in the way of legal justification. Instead, it's about scapegoating Fauci for US deaths due to COVID-19 - while conveniently overlooking the utter mess made in its handling by President Trump throughout 2020.
Source: Twitter
Cawthorn's comments followed a tense exchange between Dr Fauci and Republican Senator Rand Paul at a coronavirus pandemic hearing on July 20th. At the hearing, Paul accused Fauci of being affiliated with so-called 'gain of function' virology research in 2017 that had resulted in the global pandemic. In response Fauci was keen to tell Paul: "you do not know what you are talking about".
Political and personal agendas over public protection
Rep. Cawthorn has previously demonstrated that his priority is upon using his office to push his own and his party's agendas rather than doing what's genuinely in the best interests of those who voted for him.
Earlier this month at the CPAC conference in Dallas, TX, Cawthorn made outlandish remarks as he speculated that the recently announced vaccine outreach program - offering COVID vaccines door-to-door - could be a practice operation by the Biden administration to seize citizens' guns and bibles. Given Cawthorn's affection for President Trump, it's perhaps no surprise that he favors making such ridiculous and random speculations in public.
The effects of such messages however are far from trivial - if they put off even one person from being vaccinated then there's a real danger of that person ultimately contracting the virus and being seriously affected: 99.5% of deaths due to COVID are now in those who've not had their shot.
The worsening situation in North Carolina
The Covid situation in the US is worsening at present, regardless of how much Republicans like Cawthorn, and his GOP colleagues in other states such as Florida, Missouri and Texas want to ignore it.
According to CDC data collated by the New York Times, as of July 22nd:
North Carolina has less citizens vaccinated (43%) than the US average (49% of all adults fully vaccinated)
The rate of increase of COVID cases in North Carolina over the last two weeks is an increase of 171%
It has the 8th highest number of daily new cases of all states (1,156 new cases each day on average in the last 7 days)
Given these sobering statistics, Rep Cawthorn might be well-advised to focus upon preventative measures that could be applied in his state right now, to prevent further deaths due to COVID-19, such as promoting vaccine uptake and the wearing of masks again.
This would seem a more productive use of his power and time than promoting vengeful and illegal proceedings that serve no useful purpose and merely distract from the GOPs handling of COVID-19 to-date under President Trump, and in Republican controlled states since.
What do you think about Rep Cawthorn's comments? Shouldn't he be focusing more on helping to address the rising cases of COVID-19 in North Carolina? Let me know in the comments section below.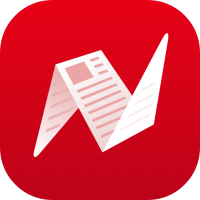 This is original content from NewsBreak's Creator Program. Join today to publish and share your own content.