Could this wave have been prevented?
At a time when states across the US and entire nations across the world are opening up as though COVID-19 were beaten and a thing of the past, Alabama and various other states are seeing cases and hospitalizations growing steadily. As at July 20th, 469 patients were in hospital being treated for COVID-19 in Alabama - an increase of over 130% in the month.
The reason, or at least a contributing factor to the surge in cases? A decline in the number of people getting their vaccine and a loss of interest in preventative measures such as mask-wearing and social distancing have combined with the more virulent delta-variant. Consequently cases, hospitalizations and deaths are now soaring once again.
That the preventative measures - vaccines and masks could have been adopted voluntarily and by choice has led Doctor Donald Williamson, president of the Alabama Hospital Association to describe the situation as "a self-inflicted injury".
As at July 9th, Alabama had the fifth highest rate of positive Covid tests across the entire US. A recent livestream from AL.com considered Governor Ivey's response:
A combination of measures is needed
What seems clear is that Covid won't be beaten by any one measure alone. Social distancing, masks and hand-hygiene are important of course, but the crucial difference that seems to be hurting Alabama and other states such as Missouri that find themselves in a similar situation currently, is vaccines.
According to CDC data reported by the New York Times, the US currently has 49% of its citizens who are fully vaccinated (which is still some way beneath the 70% required to reach herd immunity that the World Health Organization believes would see the vaccine eventually disappear). Consider the statistics for Alabama:
Just 34% of citizens are vaccinated - the joint lowest in the nation
It has the joint-8th highest rate of cases - 21 per 100,000 people compared to a US average of just 11 per 100,000
The 14-day rate of increase in cases in Alabama is the highest in the nation at 738%
These statistics seem to help explain why the situation in Alabama is starting to appear dire once again. It also helps contextualize comments from Dr Williamson - if more of the residents of Alabama had taken the voluntary steps to protect themselves and their fellow citizens the surge in cases might have been avoided.
The warning of Missouri
Missouri is one of the few states with more daily cases than Alabama, and yet it is currently dealing with the highest number of cases and hospitalizations since the start of the pandemic in 2020.
The the Mayor of Springfield, MO - Ken McClure has stated publicly that in-spite of the indifferent leadership of Republican Governor Mike Parson, citizens need to come forward for their vaccine if they haven't already. It is also seeing a radical increase in cases and hospitalization and has had to request federal assistance in responding to the surge.
Alabama needs to take action
Alabama too has suffered at the hands of its leaders - Governor Kay Ivey was one of a number of Republican leaders who were all to keen to prevent the use of vaccine passports and other controlling measures at the point at which they might have made a difference in preventing new waves.
Right now, the message seems clear - while vaccines are optional, there is a definite surge of new cases sweeping through the state and it's mostly affecting those who haven't had their shot. With 99.5% of deaths from Covid now occurring in those who are unvaccinated the sensible choice seems clear.
Will you get your vaccine shot? What do you think about the handling of Covid in the state of Alabama? Let me know in the comments section below.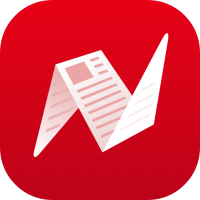 This is original content from NewsBreak's Creator Program. Join today to publish and share your own content.