The consequences of spreading fear and misinformation
Outspoken Republican Marjorie Taylor-Greene received a 12-hour ban from Twitter on the evening of July 19th after repeatedly sharing inaccurate and misleading posts on Twitter.
If she continues to spread misinformation via her Twitter account then the ban could be made permanent.
The representative for Georgia had posted misleading information which used un-sourced and misleading data to push the Republican hardline agenda that the Covid-19 vaccine is somehow dangerous, or more harmful to life than the virus itself:
Nearly 625,000 people have died from Covid-19 in the US out of 35 million cases, compared to the 5,946 that Taylor-Greene claimed had died from the 338 million doses of vaccine administered across the country so her argument looks statistically flawed and irrelevant, even her sources were accurate. The Tweet was rightly flagged by Twitter as misleading for containing inaccurate information.
Treading on dangerous ground
Taylor-Greene is renowned for making radical, divisive and often unproven claims and statements on social media. Earlier this month, she used Twitter to compare President Biden's plans for vaccine outreach to the actions of Hitler's 'Brown Shirts' in Nazi-Era Germany.
Her comments followed a recent forced apology for having compared being forced to wear a mask as equivalent to treatment of prisoners during the holocaust.
Her remarks are tone-deaf at best and reflect a callousness and craving for attention that dwarfs all other concerns and interests.
Meanwhile, as she continues to belittle and deny the importance of measures to control the spread of Covid, her state of Georgia has the 7th highest number of Covid-19 cases at this point.
Look at what happened to President Trump
Marjorie Taylor-Greene might do well to remember the example of President Trump who she seems to hold in such high regard. After his role in provoking the January 6th insurrection at The Capitol, Trump was deplatformed form Twitter permanently, and Facebook and YouTube until further notice.
Trump's attempts to create new channels of communication were abject failures too - first came the laughable blog "From the Desk of Donald Trump" which was shut down after less than a month. A Trump insider told the Washington Post that the former president didn't like that the site had so few readers and was attracting mockery from those that visited.
After that came #GETTR, a social media platform created by Trump insider Jason Miller. It claimed to defend free speech instead of cancel culture. It was hacked twice within its first day of operation and cyber vigilantes altered key profiles while repeatedly posting pornography onto the site, preventing it from being used.
Trump's plan to sue the tech-giants for "potentially trillions of dollars" seems like a petulant move intended to force them to allow him back online.
Unless Marjorie Taylor-Greene is keen to end up deplatformed from Twitter like former President Trump, she may be best off following the rules like everyone else.
What do you think about key figures using social media platforms to spread inaccurate and false information? Let me know in the comments section below.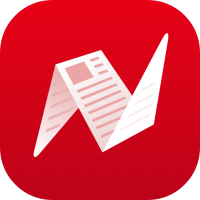 This is original content from NewsBreak's Creator Program. Join today to publish and share your own content.