Conflicting messages from the Governor leaves citizens confused
Missouri Governor Mike Parson appears to be fighting a losing battle when it comes to walking the Republican party line while also managing the surge of Covid-19 cases in his state. He has repeated the core GOP message, pulling apart the Biden administration's efforts to increase vaccine uptake through community outreach - claiming that it's a violation of freedom of choice.
Meanwhile in a thread on Twitter from July 19th he shared how he and his wife chose to get vaccinated back in the spring - he's happy to have the vaccine to protect his own life it seems.
For Missourians currently in the midst of a rampant wave of the new delta variant his double standards must come as quite a shock.
Earlier this week Mayor of Springfield, MO, Ken McClure shared that he believes the only way the state will be able to deal with the delta variant is if more people take up the vaccine. Missouri is currently fighting against the highest number of cases and hospitalizations seen since the pandemic began. Critical in explaining this wave seems to be the low take-up of vaccines.
Just 40 percent of people in Greene County, MO are fully vaccinated. In some nearby counties, less than 20 percent of people are. This falls some way behind the US average of around 48% according to the CDC (still way beneath the 70% required to reach herd immunity that the World Health Organisation believes would see the vaccine eventually disappear).
Given that 99.5% of deaths from cases of the virus involve those who haven't been vaccinated, getting the shot appears a no-brainer - even to Governor Parson himself. Why then hasn't he been more vocal in promoting the vaccine in his state?
The answer seems to be that he's trying to remain in favor with GOP leadership.
Political popularity more important than protecting lives?
Rep. Marjorie Taylor-Greene of Georgia has likened President Biden's vaccine outreach to the Brown-shirts in Nazi-era Germany.
Rep. Madison Cawthorn has claimed that the door-to-door vaccine outreach is merely a practice for when the Democrats go door-to-door to confiscate bibles and guns.
In Tennessee, Republican lawmakers have fired their Head of Vaccine Distribution and removed the role from local government.
Given this political context, it seems like Governor Parson may be more concerned about remaining in favor with his party than he is about protecting Missourian lives?
Will you be getting your shot of the vaccine like Governor Parson has? Let me know in the comments section below.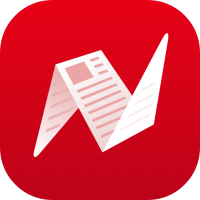 This is original content from NewsBreak's Creator Program. Join today to publish and share your own content.