Profiteering and political game-playing?
Never one to miss an opportunity to politicize a situation for his own advancement, Florida's Governor Ron DeSantis has taken to selling merchandise on his website that discourages mask wearing and vaccine uptake in the state.
It emerged on July 14th, that in the run up to his campaign for re-election in November 2022, DeSantis has seen a fundraising opportunity - hawking t-shirts (at $21) with the slogan "Don't Fauci my Florida" and beverage coolers (a snip at $12 for two) printed with the question "How the hell am I going to be able to drink a beer with a mask on?" - a quote from DeSantis himself.
Source: Twitter
Enterprising or exploiting?
Putting aside the opportunism, the timing seems a little tone-deaf. Cases across the US brought about by the more virulent delta variant of Covid-19, have spiked in recent days - to an average of 25,661 a day on Tuesday 13th July, up 109% from two weeks ago.
Most worrying is that the virus is spreading most rapidly amongst the unvaccinated - of the deaths currently being seen each day, 99.5% of these are people who haven't been vaccinated. If all Americans who were eligible for the vaccine came forward for their vaccine, the implication is that deaths due to the virus could be all-but eradicated.
The effect of messaging from Gov. DeSantis and others like him - casting doubt upon the vaccine and other controlling measures (like masks) plays a real part in shaping how they're viewed by the public. This, in-turn is evidenced in the number of cases, hospitalizations and deaths experienced as a result of Covid-19.
According to Data collated by the New York Times, as of July 15th:
Florida has less citizens vaccinated (47%) than the US average
Florida has the third highest total cases per 100,000 citizens in the last 7 days (behind Arkansas and Missouri)
It has the highest number of daily average cases of all states (accounting for over 5,000 of the 25,000 cases being seen each day across the US)
Florida also has the highest rate of change in cases for all states at 219% increase in the last 14-days.
There are numerous data points that indicate that the situation in Florida is bad. Given this context, the message being sent by DeSantis via his campaign merchandise is baffling.
Vaccine rollout is slowing, cases are going up
Uptake of the vaccine is now slowing drastically across the USA. In April around 3 million doses were being administered per day, but this has slowed to around 1 million per day according to a recent article in the Economist.
Fear and skepticism amongst the population is considered a significant factor in this slowing rate. Around 55% of Americans over the age of 12 are now fully vaccinated according to data reported by the Economist but this is still somewhat short of the 70%+ level that the World Health Organization believes will be necessary to eradicate Covid-19.
Data from civiqs.com tells an even more enlightening story, suggesting that amongst registered voters identifying as Republicans, vaccine resistance hovers at around 30% with around 40% saying they definitely won't get vaccinated:
Source: Civiqs.com
The effects of the information and opinion touted by the likes of Gov. DeSantis, high profile Republicans like Marjorie Taylor-Greene (who has described the recent federal government plan to offer vaccine outreach in communities as a move similar to the actions of the "Brown Shirts" of Nazi Germany) and conservative media outlets like Fox News are likely only to worsen the situation.
The effects of low vaccination uptake
In Republican-controlled states like Missouri, the effects of misinformation are clear to see. The CDC reports that Missouri is the 39th lowest state of the 50 for getting its population vaccinated. In Christian County for example, just 33% of citizens were reported to be fully vaccinated. It is also seeing a radical increase in cases and hospitalization and has had to request federal assistance in responding to the surge.
Florida can only hope that the situation doesn't worsen - many will also hope that Gov. DeSantis shifts his focus towards protecting the health of Floridians and less on making money to secure his re-election.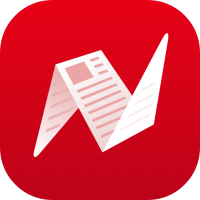 This is original content from NewsBreak's Creator Program. Join today to publish and share your own content.