As individual states legalize it the federal government is catching up
New York Senator and Senate Majority Leader Chuck Schumer is leading a federal government initiative to formally legalize marijuana. At a news conference on July 13th Schumer announced that he's working with Senate Finance chair Ron Wyden of Oregon and Sen. Cory Booker of New Jersey to reclassify marijuana which is still classed as a schedule 1 drug as of now.
On April 20th, Schumer originally announced his intent that by the same date in 2022 the drug would be decriminalized - a move seen as significant since 4/20 is an unofficial holiday renowned and celebrated amongst the marijuana community.
Measures to decriminalize it are about more than widening access to the drug - the initiative is intended to also expunge the criminal records of people convicted of nonviolent federal crimes involving marijuana. It will also transfer responsibility for regulating the drug from the Drug Enforcement Administration to the Food and Drug Administration, together with the part of the Bureau of Alcohol, Tobacco, Firearms and Explosives that is charged with gathering excise taxes on alcohol and tobacco.
Will it be approved?
The Cannabis Administration and Opportunity Act as it is known, sets out to bring US law in line with the 18 states and the District of Columbia that have already legalized the drug, including Schumer's home state of New York which did so in March this year.
There has been some speculation that getting the law changed would be challenging given that it requires approval from President Biden who has been historically resistant to full decriminalization. However Schumer has shared that he feels confident of getting this backing. Time will tell if this happens though.
A gradually changing culture across the US
Even conservative states such as Texas have recently made moves to allow greater access to marijuana - in September a law will come into effect that allows greater access to medical marijuana in the state for certain conditions, although at a lower level of concentration than was sought. Governor of Texas Greg Abbott stopped short of signing a bill to decriminalize the drug in his state but this may yet be revisited.
The legal status of the drug across the US varies and each state has its own nuances in how it treats marijuana. Some allow it for medical use alone, where others have decriminalized it completely. In Michigan, citizens have even been encouraged to get their Covid vaccination with the incentive of a pre-rolled joint in return for them getting their vaccine - free pot for a shot!
Legalization - an inevitability?
Since Canada made marijuana fully legal for medical and leisure purposes in 2018, many believe that it's a logical progression for the US. At the time, Canadian Prime Minister Justin Trudeau stated that the old way of controlling marijuana simply wasn't working - the sale and purchase of it, illegally meant that links were intrinsically forged with the world of criminality. Pushing it underground prevented any government from being able to control or influence the situation.
A Globe Newswire report issued in late 2020 estimates that the global legal marijuana industry was valued at $17.5billion in 2019, an is projected to grow by around 17.8% per year to $65.1billion by 2027. With such valuations in their sights, it seems logical that the government would be keen to regulate the industry and potentially collect taxes upon the revenue.
The wider effects of legalization
The case study of Canada offers useful insights into the potential effects of legalization. The impacts of marijuana usage upon physical and mental health, or as a potential 'gateway drug' to other narcotics is a concern for some. If we're responsible enough to buy it and use it, many argue that we're responsible enough to research what the consequences of its use will be.
There are other important side-effects that have been seen as a result of legalization though. Here are a few key points that have been noted in various studies in the years since it was legalized, a move that was apparently favored by 7 out of 10 Canadians surveyed.
Access for medical users becomes easier
-When marijuana became legalized, one study revealed that it encouraged and enabled those who were previous users for medical purposes to continue to do so. Whether their previous usage had been constrained by a lack of supply or a social stigma, it demonstrated that patients were more able and willing to use it and benefit from it.
Improvements in social equity
One of the key hopes of legalization was that it would bring social equity to the fore - the thinking being that those most likely to suffer for marijuana being illegal were those forced to engage with criminality and end up getting drawn in and exploited by it. The legalization has been a catalyst for this situation improving, bringing its sale and use out into the open.
A growth in (responsible) use
Projections have been made in terms of the number of Canadians regularly using marijuana and whether this will likely change with legalization. It seems a little early to tell if projections of active users which range from 3.8 million to 5.2 million by the end of 2021 will come to fruition.
At the same time, the legalization has enabled government bodies and organizations such as the Centre for Addiction and Mental Health to be able to issue clear and concise information regarding potential side-effects (such as mental health impacts from long-term use). Similarly, the government have been able to run campaigns discouraging activities like driving after consuming marijuana, to promote responsible use.
Business opportunities
Aside from the growers and the government-run stores supplying marijuana, a further industry has sprung-up in the space of craft cannabis growers, akin to craft beer brewers, who are looking to become legitimate alternate suppliers to discerning customers. Such businesses need regulation and licensing but it demonstrates that where a simple supply-and-demand marketplace is established, there are other opportunities that emerge on its fringes.
What happens next?
There is a long way to go before Chuck Schumer's initiative proceeds to a full change in the law, but there's a lot of potential benefit from the move. If it results in some of the effects seen in Canada as a result of legalization, that seems like a good outcome for the US - not just those who use marijuana but for those whose lives have been affected by it in many different ways too.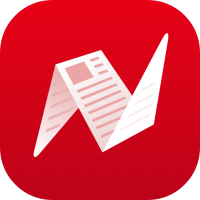 This is original content from NewsBreak's Creator Program. Join today to publish and share your own content.