A series of over-reactions that led to him using the 'B-Word'
In recent weeks air travel has gradually been returning to normal after Covid-19, but on Saturday July 10th, travelers at Fort Lauderdale-Hollywood Airport were severely disrupted after a male passenger, Wegal Rosen uttered the word that should never be used during air travel - "bomb" in a frustrated exchange with check-in agents.
As a result of his actions, 8 flights were cancelled and 50 further flights delayed. Rosen is now facing 15 years in jail which could see the 74-year-old spending the remainder of his life behind bars.
A proportionate response? Some of the travelers whose plans were disrupted may think so but it seems like overkill.
A moment of madness
Rosen, a part-time resident of Deerfield Beach, FL was attempting to check-in for an Air Canada flight to his home city of Toronto and allegedly became angry having learned he would have to pay an excess baggage charge for his carry-on bag. His anger worsened when the Air Canada agent wouldn't allow this to be paid in cash, in line with the airline's no-cash policy. He would need to walk from Terminal 2 to Terminal 3 in order to buy a pre-paid visa card to make the payment.
He walked away from the check-in desk, leaving his bag there and when challenged by the Air Canada agent, made the offhand remark that his bag contained a bomb. Thereafter airport security policies took over and large areas of the airport were locked down for the next 8 or so hours.
As of now, Rosen remains in jail with a $20,000 bail bond.
Disruptions to air travel are still occurring frequently
Hopefully common sense will prevail when Rosen appears in court to answer charges against him.
His actions were thoughtless and driven by anger, not (it would seem) genuine malice. Clearly he was frustrated by the disruption to his plans and his ill-advised mention of bombs in the context of air travel is acknowledged by everyone as the worst possible thing to mention whether joking or in anger.
But at a time when people are understandably hesitant about returning to air travel, the disruption caused by his casual statement will be viewed in a dim light.
Disruptions are unfortunately becoming more common too. On July 5th an American Airlines flight from Charlotte, NC bound for Nassau in the Bahamas was delayed by 24 hours after a group of high school students from Boston aboard the aircraft staged an informal and disruptive protest against wearing masks for the flight - contravening CDC guidelines. The flight eventually departed the next day with the disruptive students aboard, chastized and fully compliant with airline rules.
Passengers on that flight were suitably annoyed at the disruption caused, which could have been easily avoided. The same goes for Rosen's moment of madness.
Travel disruptions are disproportionately high
The TSA reports that on July 10th 1.9 million Americans flew, compared to just 697,000 on the same day in 2020. While this is still beneath the 2.6 million passengers who flew on the same day in 2019, it seems that the aviation industry is recovering after Covid-19.
But in 2021 there is an alarming trend in a sharp increase in the number of incidents involving disruptive, violent and aggressive behavior from certain passengers aboard flights in the USA. Forbes magazine reports that to the end of May in excess of 2,500 such incidents had been recorded. Of these, 394 had been categorized as "unruly" compared with well under 200 such incidents for each full year of 2019 and 2020 - almost double the number of unruly incidents in less than half the time seems to indicate a problem?
With such incidents on the increase in the air, passengers may be hesitant about flying anyway - but the incident at Fort Lauderdale-Hollywood airport on Saturday that the trouble can begin long before getting on a flight.
If you're flying, whatever you do - don't mention the 'B-word'!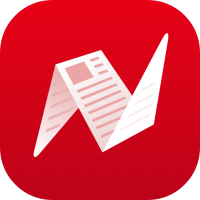 This is original content from NewsBreak's Creator Program. Join today to publish and share your own content.