Democrat Alexandra Ocasio-Cortez calls out the return of "good ol conservative values"
Seeking kindness sign
Photo by Matt Collamer on Unsplash
In a passionate speech delivered on-stage at the Conservative Political Action Conference in Dallas, TX on 10th July, Republican Representative Lauren Boebert of Rifle, CO ranted as she marched back and forth across the stage:
"We're here to tell government: 'We don't want your benefits. We don't want your welfare... Don't come to us with your Fauci ouchie. Leave us the hell alone!"
It was a moment rich with irony. Boebert has previously described herself as "living the American dream" and bragged on Twitter in 2020 how she'd risen up to run for congress after previously relying on welfare support:
Source: Twitter
In her tirade at CPAC, Boebert hinted at the recent announcement from the Biden administration of community outreach to deliver Covid-19 vaccines door-to-door to increase the uptake of the shot. It's a measure that fellow Republican Madison Cawthorn had recently decried as an alleged practice operation for the government going door-to-door to seize citizens guns and bibles.
Meanwhile, New York Democrat Alexandra Ocasio-Cortez was quick to tear down Boebert's statement as being tone-deaf to the needs of working people and those whose income has been destroyed by the Covid-19 pandemic and the comically poor handling of it by the Trump Administration.
Source: Twitter
Besides the lack of compassion clearly evident in Boebert's speech, and the irony of her rejecting the need for welfare support in spite of having previously relied upon it during her own life, it raises an interesting issue? How much need is there for welfare around the US right now, particularly in the part of the country that Boebert herself represents - Rifle, CO?
The inequity of welfare support
The most recent Republican government under the leadership of Donald Trump enacted vast financial reforms, but most of these favored the wealthiest in the nation rather than working class Americans who had voted for him. 60% of the benefits from Trump tax cuts went to the wealthiest 20% of the country according to the non-partisan Tax Policy Center.
The Washington Post has also reported that most of the financial aid distributed in response to Covid-19 under the Paycheck Protection Program went to bigger companies with 5% of businesses receiving over half of the $525 billion distributed to help companies meet their payroll in spite of shutdowns.
The Biden administration has tried to be more even handed, ensuring that more financial aid reaches working people. In January 2021, when Covid-19 had accounted for 370,000 American lives it announced that $1.9 trillion would be allocated to enhanced and extended unemployment benefits through to September 2021. Now, as the US death toll exceeds 606,000 26 states have already announced they will be ending those benefits early on behalf of their citizens - many of these Republican led.
Interestingly, and in spite of her bluster, Boebert's state - Colorado is not yet on that list. Could it be that she's talking the GOP talk without being willing to walk-the-walk?
Are people too comfortable living on welfare?
As businesses re-open, some are experiencing difficulties hiring staff to fill vacancies. The hospitality industry in Los Angeles is one example where bar and restaurant owners have reported difficulties in hiring. Some Republican lawmakers have been vocal in blaming the American Rescue Plan for making people too comfortable and reluctant to seek work. Given the pitifully small amounts of financial aid in question, it seems unlikely. Most people in need are barely getting by or managing to feed and shelter their families.
Meanwhile in cities like Rifle, Colorado, Boebert's home as the Republican Representative for Colorado's District 3, it seems like citizens are likely to remain in need of government benefits. The average income per capita in Rifle is $21,058 compared to a US average of $28,555 and with over 20% of employment being within construction, an industry hit hard by the pandemic and lumber shortages that have followed, it seems likely that many residents of Rifle could use assistance.
Could this be why Colorado is yet to stop issuing the enhanced unemployment payments in spite of Boebert's vocal display at the CPAC conference? She knows it would hurt residents of her own town if welfare were to be dropped.
Whatever her thought process, her rant about dropping welfare seems poorly timed and insensitive at best.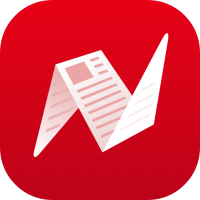 This is original content from NewsBreak's Creator Program. Join today to publish and share your own content.