The fear and doubt being spread by politicians continues to slow vaccine uptake
On July 9th, various Republican leaders spoke at the Conservative Political Action Conference in Dallas, Texas. Few could have drawn such a response of surprise as Rep. Madison Cawthorn as he shared his comments on recent vaccine initiatives announced by the President.
The representative used the CPAC conference to express fears (or his suspicion) that moves to increase Covid vaccine uptake by offering doses door-to-door was a thinly-veiled practice experiment for the federal government calling door-to-door to seize citizens' guns and bibles.
His comments drew a predictable amount of mockery on social media platforms such as Twitter:
Source: Twitter
Cawthorn's comments came in response to President Biden's recently announced initiative for door-to-door vaccine outreach to increase uptake of the Covid-19 vaccine across the US. The death toll is approaching 607,000 and the Delta variant is causing cases and deaths to increase once again, particularly in states where fewer people have had their shot.
The rationale seems simple therefore - to make the vaccine more convenient and appealing for some of those who remain unprotected by taking it to them in the community.
Persuading the fearful or suspicious to get their shot
The US rollout of the Covid vaccination is going well by many measures - 333 million doses have been administered so far. But progress is now slowing and 1 in 4 Americans saying they don't intend to get vaccinated which is a potential barrier to completing the rollout and reaching herd immunity.
President Biden has failed to meet his self-imposed July 4 deadline for 70% of U.S. adults to have received at least one vaccination shot. White House press secretary Jen Psaki told reporters Tuesday that by the end of the week, nearly 160 million people in the United States will be fully vaccinated, representing 47.8% of the US population according to the CDC. But the spread of doses isn't even across the nation.
The CDC reports that states like Missouri, the 39th lowest state of the 50 are struggling to get their populations vaccinated. In Christian County, MO for example, just 33% of citizens were reported to be fully vaccinated.
Different states (both Democrat and Republican-led) are exploring innovative ways to encourage their residents to get vaccinated, including lotteries (in Ohio, California and Maryland) and free beer or pot (in New Jersey and Michigan respectively).
The reasons preventing people from getting their shot vary - some are fearful, some are suspicious and some buy into conspiracies that vaccines contain magnetic crystals making them harmful or dangerous. For some though, it's simply a matter of not having been able to get to a vaccination center - these are the people who could be helped by Biden's outreach.
Irresponsible political leadership?
Rep. Cawthorn's comments are another example where politicians comments do little other than encourage fear, doubt or uncertainty amongst the public. It seems irresponsible, bordering on negligent, particularly where public health is at stake.
It follows other recent actions by state governors in places including Texas, Alabama and Florida where leadership has spoken out against mandatory vaccines and have denied their state the opportunity to enforce masks or benefit from the use of vaccine passports. Wisconsin Republican Ron Johnson went as far as hosting an event to spread fear and doubt over the possible side effects of the vaccine.
Taking this to the extent that Cawthorn has - spreading suspicion that community outreach is a measure intended to deceive the public while the federal government seizes their guns and bibles seems like little more than an attempt to spread mass-hysteria. Time will tell whether it results in fewer people benefitting from the outreach program as a result.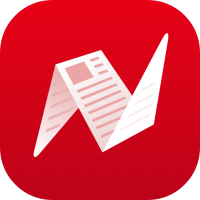 This is original content from NewsBreak's Creator Program. Join today to publish and share your own content.