The knock-on effects of avoiding the vaccine and other controlling measures?
In response to an increased number of Delta variant cases of Covid-19 and a gradual slowing of vaccine take-up in the state, the federal government sent a Covid surge team to provide public health support on July 7th. Bound for Springfield, Missouri the team are intended to help out with the rising number of cases and hospitalizations currently being witnessed in Springfield and surrounding counties.
While there are concerns over the uptick in cases, it seems to be an unfortunate side-effect of denying the existence and severity of a virus that won't simply go away if citizens ignore it and choose not to get vaccinated.
Source: Twitter
COVID-19 won't be beaten by vaccines alone
The US rollout of the Covid vaccination is going well by many measures - 332 million doses have been administered so far. But progress is now slowing and 1 in 4 Americans saying they don't intend to get vaccinated which is a potential barrier to completing the rollout and reaching herd immunity.
The CDC reports that Missouri is the 39th lowest state of the 50 for getting its population vaccinated. In Christian County for example, just 33% of citizens were reported to be fully vaccinated.
Different states (both Democrat and Republican-ruled) are exploring innovative ways to encourage their residents to get vaccinated, including lotteries (in Ohio, California and Maryland) and free beer or pot (in New Jersey and Michigan respectively) but there's a further problem to be overcome:
How can we go about preventing the spread of the virus to those who haven't been vaccinated or those who are most vulnerable to it? One answer seems to be vaccine passports.
Vaccine passports - necessary too?
Vaccine passports are personalized records that may use an app on our smartphones to document and provide proof for those who've had their shots. Such passports could then be used to reduce their risk of exposure to large groups including those more likely to be carrying the virus. They've been rolled-out at scale in states like New York, where the Excelsior pass was recently used to control entry to a Bruce Springsteen concert on Broadway, open only to those who could prove they were fully vaccinated.
And yet, in Missouri in June, Governor Mike Parson signed bill HB 271, banning the use of vaccine passports in the states for citizens accessing state services.
It's a characteristically flippant move from Gov. Parson who in September 2020 caught Covid-19 after saying that kids who returned to school and caught Covid would "get over it".
A violation of freedoms?
Articles in renowned medical and scientific journals have considered concerns over whether vaccine passports violate personal freedoms and confidentiality alongside the benefits of such schemes. In his comments against the use of vaccine passports in Florida, Ron DeSantis specifically called out concerns over an overreach of authority by the federal government as he banned use of them in the state.
Many Republican governors across the US have done the same, including in Alabama and Texas, at the same time spreading confusion and misinformation by not sending a clear and unequivocal message to citizens that they should be getting vaccinated too.
As the Delta variant emerges, demonstrating that the virus can mutate when there are sufficient unvaccinated citizens to act as hosts for it, we are now seeing the consequences in places like Springfield where the variant is once again infecting many of the unvaccinated and causing serious illness.
The lesson for many then, seems clear - if you haven't been vaccinated already, consider doing so. Scientists estimate that around 70% of people need to be vaccinated or otherwise immune before herd immunity is reached and we have a chance of beating this virus.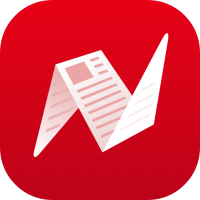 This is original content from NewsBreak's Creator Program. Join today to publish and share your own content.