A growing trend for uncivilized disobedience?
On Tuesday July 6th an American Airlines flight finally left Charlotte, NC bound for the Bahamas, 24-hours later than intended. The passengers expected to fly on July 5th, but after a number of high school students aboard flight 893 from Charlotte to Nassau began an impromptu demonstration on board, refusing to wear their masks and cursing at other passengers and crew, the flight was eventually abandoned.
The airline issued passengers with hotel vouchers and a day later, left for Nassau with all passengers on board - including the teenagers who'd be told to comply if they wanted to travel.
If that were your first trip post-Covid-19 I imagine you'd feel aggrieved as the other passengers did. According to a report from WSOC, the thirty students were part of a Boston group celebrating their graduation from high school. Another passenger on board the flight described their behavior:
"It was bad. First, they were yelling. They were cursing. They were being very obnoxious. It wasn't all of them. I would say 75% to 80% of them were being terrible kids, saying smart stuff. " - Passenger Malik Banks
As another passenger put it:
"All they had to do was follow the rules, put the mask on, sit there. No smart-mouth comments. And they couldn't do it," Passenger Christina Randolph
As a result of the selfish actions of a few, the trips of many were undoubtedly ruined - a holiday weekend trip to the Bahamas cut short as a few teenagers couldn't follow the CDC rules that require a mask to still be worn on all flights for the comfort and safety of others, not just themselves.
A growing trend?
In 2021 there has been a sharp increase in the number of incidents involving disruptive, violent and aggressive behavior from certain passengers aboard flights in the USA.
Data from the TSA reports that on July 5th 2.1 million Americans flew, compared to just 755,000 on the same day in 2020. While this is still beneath the 2.7 million passengers who flew on the same day in 2019, it demonstrates that the aviation industry is well on the way to recovering, in terms of passenger volumes at least.
With that increase in volumes, the number of passenger incidents is still disproportionately high.
In one of the more extreme examples, a Southwest Airlines flight attendant lost two teeth and suffered facial injuries after being assaulted by a passenger on-board a flight from Sacramento to San Diego.
Why the increase in violence?
The incident in Charlotte was likely as much due to selfishness and teenage bravado as down to any other factor. The general increase in the number of violent and disruptive incidents has prompted speculation as to what's behind it more generally.
Forbes speculates that the increase could be down to many factors, ranging from an increased volume of passengers who aren't frequent flyers (since business travel is yet to reach former levels), through to the confusion caused by airlines as they implement the changing CDC guidance around the wearing of masks, particularly on flights.
Indeed, Time magazine reports that of the incidents this year, around 2300 of the incidents reported this year have involved disputes over masks.
What happens next?
Levels of violence aboard flights in the USA cannot continue if passengers and airline employees are to remain safe. Travelling in the aftermath of Covid-19 is likely to be unsettling enough for those who are fearful about the prospects of travelling in a confined environment with recirculated air and the risk of new variants of the disease rapidly circulating.
To try and secure intervention from the government, airlines and unions representing flight attendants have written to Attorney General Merrick Garland requesting more stringent enforcement of its rules. The letter notes that federal law calls for up to 20 years imprisonment for passengers who intimidate or interfere with crew members. The letter goes on to request that:
"... the federal government should send a strong and consistent message through criminal enforcement that compliance with federal law and upholding aviation safety are of paramount importance."
To the end of May, the FAA has taken action more than 400 times, pursuing 57 civil penalties and applying $368,000 in fines on 21 passengers.
For air travel to reach previous levels of passenger numbers will undoubtedly demand that these types of incident become less prevalent. Unless they do, it seems unlikely that passengers are going to be willing to accept the combined risks of travelling at risk of contracting a Covid-19 variant or having to suffer disruptive incidents during flights.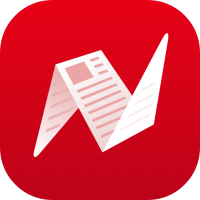 This is original content from NewsBreak's Creator Program. Join today to publish and share your own content.