Former Florida Congressman Allen West announces he will run for Governor
Source: YouTube
It appears he was moved to run for office after growing frustration with the progress made by Governor Abbott in the ongoing handling of the US-Mexico border crisis. Speaking with Fox News on July 5th it was apparent that West believes that aside from Abbott's handling of the border situation, he also feels that the Biden administration needs to be taken to task for the "Constitutional Crisis" that's unfolding - something he sees as a failure of the Democrats in power.
He overlooks that the border situation has been a problem for years, a situation that President Trump was unable to resolve in spite of the many promises he made to fix the issue during his 4 years in power.
A more complete approach?
Describing his tactics for resolving the issue, the retired Lt Col and current GOP Chairman for Texas, Allen West clearly believes that the issue will take more than soliciting public donations to bolster the $250 million of state funds allocated to building a wall along the border or seeking the temporary loan of law enforcement officers to increase manpower on the ground.
These are the two main initiatives that Gov Abbott has kicked off in recent weeks, and so far Republican-led states like South Dakota, Florida and Idaho have answered the call but with small numbers of State Troopers and National Guardsmen.
In addition to strengthening the wall, the solution proposed by West seems more comprehensive and potentially harder-hitting and as he described it to Fox News on Monday July 5th, incorporates:
Full mobilization of the Texan National Guard to secure the infiltration routes being used to bring people and drugs across the border.
Getting into the detail of the business operations behind the drug and people smuggling - digging deep into the finances of the operations. He proposes tracking the payments that are going back from illegal immigrants and cartels into Mexico.
Going after the banks that are laundering money on behalf of the cartels and identifying and shutting down the so-called 'stash houses' in the US.
The approach proposed by West does seem more comprehensive than that being implemented by Governor Abbott, but it's easy to make big promises when you're not in control.
West is likely to be mindful that besides winning the recent endorsement of his re-election campaign from former President Trump, Abbott has been making a series of moves designed to appeal to those on his right within the Republican party - including relaxing gun control to allow constitutional carry, as well as taking a more relaxed stance towards marijuana in the state.
Source: Twitter
The wall - a doomed project?
Like many things promised by President Trump during his term in charge the border wall was a failure that didn't deliver. He promised to build "a great wall" that Mexico would pay for. Instead, work carried out under Trump did little more than replace barriers that had been installed by previous administrations. Mexico has not paid for anything.
During his political campaigning Trump estimated costs of between $8 billion and $12 billion. Time magazine estimates the federal govenment actually allocated $15 billion to the project during his presidency.
The US-Mexico border spans approximately 2,000 miles and prior to Trump, 654 miles of that had some form of wall or barrier. At the conclusion of his presidency that had increased to just 657 miles.
What happens next?
Whether the project continues under Abbott or is still running if and when West becomes the Governor of Texas, it seems unlikely that barricades alone will resolve the crisis.
More likely it requires diplomacy and political negotiation, or at the very least a political intervention and cross-border talks to address the mass immigration at source, if it is to be resolved for the long-term.
VP Kamala Harris has been appointed as Border Czar by President Biden. Her aides have pointed out that her official remit in this role is to lead the diplomatic outreach to Central American countries to address the root causes of migration. Meanwhile, many leading Republicans have immediately and unfairly, tried to conflate this role with addressing wider issues relating to the US-Mexican border and the immigration crisis as a whole, with Abbott repeatedly questioning why she hadn't immediately visited the border herself.
What's apparent considering how long the border crisis has been going on, far predating the Biden presidency - is that any solution will be complex and time-consuming to implement. It will likely involve a combination of means - not just a wall, troops, forensic intelligence regarding the cartels or diplomatic negotiations - but more likely a combination of all these and other things besides.
As to whether it will be Greg Abbott or Allen West (or someone else) who is the Texas Governor who eventually oversees the resolution of the crisis remains to be seen.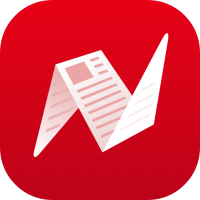 This is original content from NewsBreak's Creator Program. Join today to publish and share your own content.