But what are the likely side-effects?
On July 1st Wisconsin Governor Tony Evers signed a deal with the Oneida nation that will allow sports betting in the state for the first time. The deal, announced at the tribe's casino near Green Bay will expand the existing tribal compact to allow betting on major league sports games, college drafts and nationally televised award shows. The move is seen as a means of helping casinos to recover as well as bringing valuable revenue to the state.
Indeed, a report published in January estimates that US sports betting could reach revenues of $3 billion this year.
Casinos must be one of the least COVID-safe business environments - traditionally crowded, without natural light and air that's continuously re-circulated, they provide ideal conditions for the spread of airborne viruses. In the aftermath of the global pandemic, they need new ways to boost revenues, as do states who have lost money from business taxes.
A Federal Bill banning sports betting was overturned by the US Supreme Court in 2018 and various states - now Wisconsin - are embracing sports betting to capitalize on revenue making opportunities.
Sports betting was previously legal in 25 US states. Nevada legalized it in 1949 and was the only state where sports betting was allowed up until 2018. While other states took the opportunity enabled by the Supreme Court ruling in 2018, in a post-COVID world, it now seems like one of the possible routes to salvation for the recovery of casinos and state revenue budgets alike.
By the numbers
From a purely monetary perspective, the evidence for allowing sports betting seems compelling:
Sports betting has mass-market appeal. A study from the American Gaming Association released in February 2021 projected that 23.2 million Americans were projected to bet up to $4.3 Billion on the Superbowl. Such events are typically annual one-offs - in the UK, it's estimated that over 12 million people bet on the annual Grand National Horse Race, staking in excess of £250 million each year.
Industry research projects an enormous potential market for sports betting. Firm Gambling Compliance suggests that sports betting could account for in excess of $8.1 Billion by 2024.
Underground and illegal sports betting could become legitimized. The American Gaming Association estimates that illegal sports betting could account for as much as $150 billion which would significantly inflate the market (and revenue)
State Tax revenue from sports betting would be welcome. The Pew Trust found that annual tax revenues received a staggering hit due to the loss of commerce to COVID-19, reporting that total State Tax Revenue was down by $46.4 Billion to June 30th 2020. While sports betting would only contribute a fraction of this deficit, there's still a sense that the additional revenue would be welcome.
With such a vast potential source of revenue for businesses and for state governments alike, it's clear to see why existing casino operators and new businesses alike would be drawn to offering sports betting. But like all such opportunities it comes with a number of other potentially complex issues.
A checkered history
Not all illegal sports betting can or ever will be legitimized, no matter how widespread sports betting becomes in the USA. But past ventures to work around the previous legal regulations have been controversial too.
In the past many firms established operations headquartered outside the USA and used these to offersports betting to the US market in vain attempts to bypass the law. Such ventures haven't been universally successful either.
In 2006 the chairman of UK based firm Sportingbet was arrested at JFK airport as part of a crackdown on firms that were at the time seen as exploiting loopholes in the law. Sportingbet has continued to thrive to this day, but at the time around 70% of its revenues came from the USA via websites such as Paradise Poker.
Betonsports is another firm that ran offshore gambling websites accessible from within the USA and that was targeted by prosecutors in 2006 looking to crack down on illegal gambling.
Gambling addiction
Gambling is well known to be addictive. Being trapped at home under COVID-19 lockdowns with little to do and a lot of time within which to do it has proved to be a catalyst for many to spend their time and money gambling. In 2020, Wired reported that in the UK during March 2020, the first month of lockdown, virtual sports betting increased by 88 per cent and online poker by 53 per cent compared to March 2019.
The pandemic is acknowledged to have affected our mental health and wellbeing generally. But this has been exacerbated for those who've been seduced by online ads from sports betting and gambling sites offering free bets and bonus stakes to those who sign up. An article in Fortune reports an average lifetime customer value for gaming firms of around $2,000 - such losses would represent a concerning sum for many who've also lost job and income security during the pandemic.
Ethically and economically it makes sense for firms offering sports betting to ensure that their customers don't end up getting themselves into financial trouble as a result of providing new ways for them to gamble. Certainly the individuals have equal responsibility for their own actions too of course.
A rise in under-age gambling
A further potential side-effect is that online sports betting and gambling sites can often enable access for under-age gambling. A 2019 study by the British Medical Journal of gambling addiction and behaviors found that 14% of children aged 11-16 had gambled online in the past week, presumably by accessing parental accounts or bypassing customer validation checks. While such behaviors could be reasonably described as on the fringes of concerns regarding sports betting, it's interesting to note when considering the addictive potential of gambling.
Opportunities for the future
There's little doubt that initiatives like sports betting offer great economic possibilities for an economy looking to recover from the pandemic. Firms need ways of boosting their revenue and enabling them to trade within the confines of the inevitable restrictions and social distancing that will remain for the foreseeable future. There will certainly be many firms whose supply-chains are linked to those of casinos and gaming providers too - the economic effects are wide reaching.
But so too are the societal impacts - the potential for more people to become addicted to gambling with sports betting acting as a 'gateway drug' are huge too.
But as with the gradual legalization of the marijuana industry, by legitimizing something like sports betting that currently has a vast underground participation, by taking a responsible approach that is properly regulated, the societal impacts to sports betting may also be positive in the long term.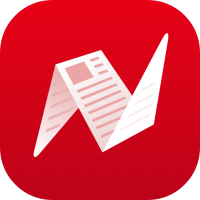 This is original content from NewsBreak's Creator Program. Join today to publish and share your own content.