Is it ethical to politicize the military?
On June 30th South Dakota Governor Kristi Noem pledged the support of 50 of South Dakota's national guard who will be heading for Texas for an initial period of 30 to 60 days, to assist in the unfolding immigration crisis at the US border with Mexico.
Unusually, and somewhat controversially the troops' deployment is being funded by a Republican mega-donor - Willis and Reba Johnson's Foundation. The Tennessee-based nonprofit has previously donated to Trump and the National Rifle Association.
Noem, a long-time supporter of former President Donald Trump was responding to a call put out by fellow Republican Governors Doug Ducey of Arizona and Greg Abbott of Texas who had written to other state governors requesting help in tackling the issue. Her response follows similar responses by other Republican-led states like Idaho that have also heeded the call for help:
Source: Twitter
The initiative is one of Texas Governor Greg Abbott's primary areas of focus as he prepares for his re-election campaign in 2022. As well as deploying law enforcement officers on the ground who are tasked with apprehending those crossing the border, Governor Abbott has recently announced renewed initiatives to build a wall along the border with Mexico, revealing his intention to fund the wall in part by public donations - to-date around $459,000 has been raised.
He seems to genuinely believe that the issue will be solved by enforcement officers and a wall alone - isn't this a rather one-dimensional response to a complex humanitarian crisis? Rather than tackling the symptoms of the problem - the vast numbers of immigrants who are seeking asylum in the US as they flee oppressive regimes or seek a better life - would it not also be advisable to support resolution of the issues driving the mass-migration at source?
Walls and troops or tact and diplomacy?
Vice President Kamala Harris has been appointed by President Biden as a Border Czar, tasked with addressing the crisis. Her political aides have pointed out that her official remit is to lead the diplomatic outreach to Central American countries to address the root causes of migration rather than merely trying to blockade those trying to cross the border or physically apprehend or intimidate them.
The border crisis is significant and one that demands appropriate action if it's ever to be resolved. The BBC reported on June 10th that US Customs and Border Protection (CBP) had captured 180,034 migrants in May. The number of undocumented migrants reaching the border has reached its highest level in more than 20 years. Clear and decisive action is needed to prevent this from becoming an ever-bigger problem, particularly for Americans living in the southern border states.
Continuing to believe that enormous fortified walls, or increased patrols of officers to physically guard a border that spans more than 2000 miles seems foolish and naive however. President Trump singularly failed to deliver on the promise of building a wall along the border - why would Abbott feel his project has a greater chance of success?
The same goes for another move taken by Abbott - removing licenses for state childcare facilities found to be housing migrant children. That was described by U.S. Department of Health and Human Services as a "direct attack" on the effort to rehome federal migrant children. Over 8,500 children are currently housed in 52 such facilities in Texas and could be at risk as a result of his decision.
Source: Twitter
Is it ethical for a private donor to fund troops?
The response by Governor Noem is significant, and in many ways it dwarfs the responses of other Republican-led states who have responded to the call for help.
Florida is sending 50 law enforcement officers.
Idaho has pledged 5 of its State Troopers to work in gathering intelligence in Arizona for 21 days
Iowa is sending 30 state police officers for two-weeks
Nebraska is sending 25 state patrol troopers for up to 16 days.
Meanwhile, questions are being raised about the ethics of using a private donation to fund the sending of government troops into action at the border. Commenting on the move, Roger Tellinghuisen, a Republican who served as attorney general in South Dakota said:
"I don't have a clue if it's legal, it's a question in my own mind."
Private funds have previously been used in the state, but more commonly to fund civic construction projects rather than for funding law-enforcement or military operations.
Rachel VanLandingham, a former Air Force lawyer and professor at Southwestern Law School was more forthright in her comments:
"It's basically money laundering, and it's turning the state National Guard into a mercenary force. (Governor Noem is) using troops there that are a resource and have been paid for by taxpayers that are being used for a political show by a high-powered donor because the governor thought it was a good idea."
It remains to be seen whether the troops and law enforcement officers being sent to assist in resolving the border crisis will serve a useful purpose. As for the way that the South Dakota troops have been funded - that may lead to further legal and ethical challenges. It sets a dangerous precedent where National Guardsmen could be seen as mercenaries - troops available for hire through private donations - certainly not the purpose for which they are intended.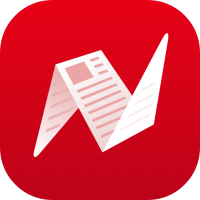 This is original content from NewsBreak's Creator Program. Join today to publish and share your own content.