Can Idaho spare its law enforcement officers?
On July 1st in Boise, Idaho Governor Brad Little promised that 5 Idaho State Troopers will be sent to Arizona for 21 days to assist in the unfolding immigration crisis at the US border with Mexico.
Governor Little is responding to a call put out by fellow Republican Governors Doug Ducey of Arizona and Greg Abbott of Texas who had written to other state governors requesting help in tackling the issue. Little's response follows similar responses by other Republican-led states like Florida who've already heeded the call for help:
Source: Twitter
In addition to tackling the problem by deploying law enforcement officers on the ground who are tasked with apprehending those crossing the border, Governor Abbott of Texas has recently announced renewed initiatives to build a wall along the border with Mexico, later revealing his intention to fund the wall in part by public donations - as at June 23rd around $400,000 was reported to have been raised.
He seems to genuinely believe that the issue will be solved by enforcement officers and a wall alone - isn't this a rather one-dimensional response to a complex humanitarian crisis?
Are walls and enforcement officers the answer?
The border crisis is significant and one that demands appropriate action if it is ever to be resolved. The BBC reported on June 10th that US Customs and Border Protection (CBP) had captured 180,034 migrants in May. The number of undocumented migrants reaching the US-Mexico border has hit the highest level in more than 20 years. Without clear and decisive action this will become an ever-bigger problem, particularly for Americans living in the southern border states.
The same goes for removing licenses for state childcare facilities found to be housing migrant children in a move to somehow penalize those who have breached the border already. That particular move was described by U.S. Department of Health and Human Services as a "direct attack" on the effort to rehome federal migrant children. Over 8,500 children are currently housed in 52 such facilities in Texas and could be at risk as a result of his decision.
Vice President Kamala Harris has been appointed by President Biden as a Border Czar, tasked with addressing the crisis. Her political aides have pointed out that her official remit is to lead the diplomatic outreach to Central American countries to address the root causes of migration rather than merely trying to blockade those trying to cross the border or physically apprehend or intimidate them.
Can the officers be spared?
In the aftermath of the news, while Idaho residents may be concerned about the border crisis, many will be wondering if it's an appropriate use of their law enforcement officers funded by their tax dollars, to send them to address the problems faced by Texas and Arizona?
Announcing his response, Governor Little estimates that the loan of State Troopers will cost Idaho around $53,000 - while not an enormous sum, it seems unlikely that this will be the extent of it - a crisis that has been unfolding for many years is not likely to be fixed within 21 days by an additional 5 troopers.
The scale of Idaho's response is somewhat smaller than other states who've responded to Governor Abbott and Governor Ducey's plea for help:
Florida is sending 50 law enforcement officers.
South Dakota is sending 50 national guardsman (actually funded by a $1 million donation from a wealthy Republican donor)
Iowa is sending 30 state police officers for two-weeks
Nebraska is sending 25 state patrol troopers for up to 16 days.
Governor Little has been particularly keen to emphasize that the Idaho Troopers will be helping on the ground with intelligence gathering regarding the steady flow of drugs (including fentanyl) being brought across the border by smugglers - this seems to be of particular concern to Governors Abbott and Ducey.
Whether the officers loaned by Idaho will be able to make a difference in the time allocated or not, remains to be seen. Many will also be wondering if this is the extent of the loan or whether more officers may ultimately be sent for longer. If that were to happen then many will rightly question whether it's right that Idaho tax dollars should be used for resolving issues on the southern border?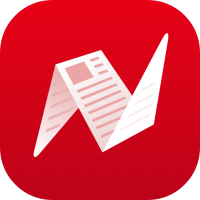 This is original content from NewsBreak's Creator Program. Join today to publish and share your own content.