Sha'Carri Richardson is banned from Tokyo Olympics following positive drug test
On July 1st Sha'Carri Richardson the 21-year-old Texan sprinter and Olympic gold medal prospect tested positive for THC - the active ingredient in cannabis. As a result of this she has now been banned from competing in the Tokyo Olympics which begins later this month.
Possible punishments that could have been handed out by the World Anti Doping Agency ranged from a one to a three month suspension or in the worst case, a four-year ban. She subsequently accepted a one-month ban. The ban will expire before the women's sprint relay event begins and the US Anti Doping Agency has confirmed there may be a possibility for Richardson to compete in that - time will tell.
There is no doubt that she broke the rules - but Sha'Carri has been keen to point out to the world the specifics of her actions - that it comes in the wake of the death of her mother. Speaking in an interview with NBC on Friday July 2nd, she had this to say:
"Like I tweeted yesterday, I'm human. We are human, I want to be as transparent as possible with you guys whether it's good, whether it's bad... there will never be a steroid attached to the name Sha'Carri Richardson. The charge and what the situation was was marijuana."
Source: NBC on YouTube
Different perspectives on the same events
Many different outlets and individuals have been keen to comment on the incident in the wake of the ban. As one commentator on social media put it - "It's not like marijuana is making you faster". The nature of the drug found in Richardson's blood stream is certainly not of the performance enhancing type.
Commenting on the ban, New York Democrat Rep. Alexandria Ocasio-Cortez was more strident in her criticism, calling it an instrument of racism:
Source: Twitter
In comments reported in the New York Post, she went further - calling upon the International Olympic Committee to "reconsider" its anti-doping policy which runs through to July 27th.
In 2012 WADA had already relaxed the threshold for what constituted a positive marijuana test from 15 nanograms per milliliter to 150 nanograms per milliliter. This was done in an effort to detect use during competition rather than in the days and weeks before. It acknowledges that while the drug remains illegal in many jurisdictions, it's not associated with enhancing performance.
Indeed, even in Sha'Carri Richardson's home state of Texas, Governor Greg Abbott has signed a bill that relaxes attitudes and increases access to medical marijuana in the state. Its legislature has also been considering the decriminalisation of the drug for leisure purposes too although this is yet to be approved.
What happens next?
It remains to be seen whether the IOC will revoke the ban - if it did then this could be seen as a positive move by many in the sport. Whether this will happen in response to Alexandra Ocasio-Cortez's comments or not remains to be seen however.
And in terms of whether the ban is an enactment of racist colonial policy - that remains a matter of opinion.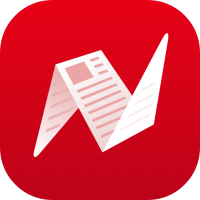 This is original content from NewsBreak's Creator Program. Join today to publish and share your own content.