As marijuana laws relax in Texas, should a promising athlete be banned?
Late on July 1st the Jamaica Gleaner newspaper reported that Dallas, TX sprinter Sha'Carri Richardson had tested positive for a prohibited substance - cannabis - in the run up to the delayed 2020 Olympic games in Tokyo, Japan.
The 21-year-old who had previously established herself as a gold-medal contender for the 100m sprint, qualifying with a time of 10.86 seconds at a qualifier on June 19th is now facing punishments that could range from a one to a three month suspension or in the worst case, a four-year ban. It has been rumored that Jenna Prandini, who qualified behind Richardson already been approached to run for the US in the 100m in Tokyo.
Neither the athlete nor her management have formally commented as yet but Richardson's feelings seem clear from a Tweet sent on 1st July before the story broke:
Relaxing marijuana laws
There's little doubt that Richardson's misdemeanor is a contravention of the rules of her sport, and while some may argue that cannabis isn't a performance enhancing drug and hence, isn't really relevant in terms of giving her an advantage in her sport - it's still illegal.
Some will also point out that in her home state of Texas, laws are coming into effect that relax the legal treatment of cannabis use.
On June 15th, Governor Greg Abbott signed a bill expanding the availability of medical marijuana for cancer patients, as well as veterans and others suffering from Post Traumatic Stress Disorder (PTSD).
While the bill was approved with strong support, it underwent some modifications. Most notably, it had originally proposed an increase on the permissable THC limit from 0.5% to 5%, but the cap was dropped back down to 1% after objections.
It had also included application of medical marijuana for sufferers of chronic pain that would usually be treated via opioids, but this eligibility was later also removed.
Separate bills to reduce penalties for possessing cannabis concentrates, to revise the state's hemp program and broadly decriminalize marijuana possession also advanced —but they had not been considered by the June 15th session's end.
In regard to Richardson's positive test, while she has broken the law and the regulations of her sport, many would feel that the harsh punishment she is facing doesn't really seem appropriate or proportionate.
A level playing field
Regardless of perception and opinion, it may well be that Sha'Carri Richardson faces the harshest treatment at the hands of the World Anti Doping Agency (WADA), regardless.
In October 2020, American sprinter Christian Coleman - winner of the men's 100meters at the 2019 world championships in Doha - was banned from his sport for 2 years, merely for failing to show up for drug tests on three occasions within a 12-month period. The insinuation is that he didn't want to be tested since he knew the test would show up a banned substance, but it could of course have been a case that he simply forgot. The fact is though, WADA acted decisively and harshly.
Of the four fastest US male sprinters in history, only one has never been banned for doping. In addition to Christian Coleman, Tyson Gay and Justin Gatlin have both also been banned during their careers - only Maurice Greene has never been banned (although there were allegations made against him in 2008).
In the light of such statistics, it seems clear why WADA and the Olympic committee are keen to protect the image of the sport.
Whatever happens in the case of Sha'Carri Richardson, many will hope that this young sprinter's career is not derailed too badly through what must have been a momentary lapse of judgment. As she put it, she is only human after all.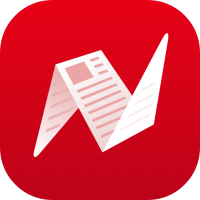 This is original content from NewsBreak's Creator Program. Join today to publish and share your own content.