Law intended to protect constitutional rights may not be constitutional?
In late June, Missouri Governor Mike Parson signed bill HB85, the so-called "Second Amendment Preservation Act". It seeks to prevent federal agents from enforcing gun laws within the state, with the intent of pre-empting tighter gun control measures from the federal government. The Republican-ruled Missouri Senate has now moved this closer to approval by voting 23-8 in favor of it.
Describing the law and his motivation for introducing it, Governor Parson commented:
"You've had the vice president of the United States get up in an open forum — when she was running for president, if you remember this — and any particular weapon she decided she didn't like, she was going to come to your house, onto your front door, and take it away," he said. "Well not in Missouri, she's not." - Gov Mike Parson
The law would impose a $50,000 fine on any state or local official who chose to enforce a federal gun law that's not also a Missouri law. The proposed legislation also states that federal laws that infringe on the Second Amendment are invalid in the state.
Questions exist though as to whether such a law is constitutional, or legally enforceable - a fact that many who are against it chose to point out in debates on social media:
Source: Twitter
Is it legal or enforceable?
The issue with Governor Parson's bill is whether it's technically or legally enforceable. The main issue is the 'Supremacy Clause' - also part of the American Constitution. Cornell Law School describes this clause in clear and simple terms:
"It establishes that the federal constitution, and federal law generally, take precedence over state laws, and even state constitutions. It prohibits states from interfering with the federal government's exercise of its constitutional powers, and from assuming any functions that are exclusively entrusted to the federal government."
Regardless of the legality of the situation, the bill progressing to become a law in Missouri clearly has some people worried, regardless of how great a move Governor Parson may think it is.
In O'Fallon, Mo, Police Chief Philip Dupuis resigned his position last month in response to the bill which he described as having "poor wording" and "unintended consequences" for his officers and residents of the state. Most concerning, it would make police officers open to being sued for good-faith confiscation of guns, for example in situations where there were a risk of escalating domestic violence.
It's also concerning that law-enforcement officers would find their hands tied in regard to guns considering the levels of gun-related violence and deaths in the state. A 2016 survey reported by USA Today found that Missouri had the 7th highest level of gun-related violence in the United States - with 18.8 firearm deaths for every 100,000 people and 1144 firearm deaths. The average across the country is 12 deaths per 100,000 people - still tragic but a lot lower than in Missouri.
Reduced gun control - an emerging trend?
Lately, many states have begun the process of reducing the control and regulation of firearm ownership and use within their borders.
On June 16th Texas Governor Greg Abbott signed House Bill 1927 which eliminates the requirement for residents of the state to obtain a license to carry handguns if they're not prohibited by state or federal law from possessing one already. They're also not required to have received any training in the safe or legal handling of a firearm.
The move has been welcomed by some in the state who value constitutional freedom over all else. Others are fearful of the escalating numbers of mass-shootings in the state, including the 2019 massacres in El Paso and Midland-Odessa that left 30 people dead, as well as the recent frenzied shooting in Austin, Texas.
What happens next?
If Missouri HB85 passes into law, it will be interesting to see how the effects of the law manifest for residents of the state. Most of course hope that the measures won't lead to an increase in gun-related deaths and violence and a weakening of the powers of their law enforcement officers.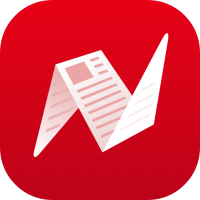 This is original content from NewsBreak's Creator Program. Join today to publish and share your own content.