After banning vaccine passports, the consequences for Florida citizens and tourists emerge
On June 18th Royal Caribbean Cruise Lines confirmed it will impose fines and restrictions upon adult passengers who board their ships in the state of Florida, who are eligible for the Covid-19 vaccination and have not had their shots or cannot prove their vaccine status. The move brings into focus the previous decision of Governor Ron DeSantis to ban the use of vaccine passports by businesses in managing the exposure of their customers to those who have not been vaccinated.
The executive order signed by DeSantis was enacted in part to prevent the overreach of the federal government into the lives of citizens. The decision by Royal Caribbean in response, is specific to passengers boarding cruises departing from ports in Florida including Miami, Orlando (Port Canaveral) and Tampa. It reflects the state's refusal to mandate vaccines either, and demonstrates one possible consequence for those who are more focused on their privacy than their right to return safely to a normal life again:
If they are not willing to be vaccinated or to prove their vaccine status then they may have to get used to incurring additional costs and inconvenience as a result.
Fines and restrictions for unvaccinated passengers from Florida
Royal Caribbean has confirmed that they will be applying a series of controls over passengers who have not been vaccinated or cannot prove that they have been vaccinated, including:
Charging unvaccinated guests over 16 years of age $136 per person for on-board COVID-19 testing.
Restricting some events, shows and venues to vaccinated guests only.
Disallowing unvaccinated guests for making dinner reservations in advance, and instead, providing them with specifically allowed dining times.
Requiring facemasks indoors for all passengers, unless it's a vaccinated guests-only event.
Such restrictions may seem authoritarian, but they seem necessary especially given the way that Covid-19 was proven to spread rapidly and dangerously on cruise ships at the outset of the pandemic.
When Covid-19 was detected among passengers on the cruise ship Diamond Princess in February 2020, passengers aboard the vessel were forced to quarantine offshore. Over 700 passengers onboard were infected with the virus - its spread enabled by the close concentration of passengers within the confines of the ship.
The measures introduced by Royal Caribbean are seen as a controlling measure for passengers boarding from within a state where attitudes towards the virus have favored the freedoms of citizens over means of controlling and eradicating the virus.
Meanwhile two vaccinated passengers on board a Celebrity Cruises ship (owned by Royal Caribbean Group) tested positive for COVID-19 last Thursday June 17th, demonstrating that such controls remain necessary to prevent further outbreaks.
The benefits of tracking vaccine status
Just as many the world-over have become used to smartphone apps that track and trace their interactions with others who later develop the virus, apps seem to present a solution to maximizing the benefit of the vaccine via passports.
Those who can prove they've been vaccinated present less of a risk for contracting and spreading the virus and are less of a risk to safe travel, particularly on flights and cruise ships where passengers are in close proximity for extended periods of time. Hawaii's governor David Ige was among the first to introduce Covid passports as a means of allowing inter-island travel in the state.
Articles in renowned medical and scientific journals have considered concerns over whether vaccine passports violate personal freedoms and confidentiality alongside the benefits of such schemes.
Whether citizens choose to believe that vaccine passports erode their freedoms or not comes down to individual choice. Those who are resistant to signing up for them are likely the same people who are against being vaccinated too.
The right to privacy and the right to remain Covid-safe
Many states have followed the example of Governor DeSantis in ruling out the use of vaccine passports:
While the leaders of such states seem to believe they are acting in the best interests of their citizens, the move by Royal Caribbean is an early demonstration of the possible consequences that could emerge. It demonstrates that while they cannot force their customers to use a vaccine passport or to have the vaccine, it is within their power to introduce other measures to protect the health and safety of others, the cost of which has to be funded by the customers themselves and which are likely to be inconvenient too.
Similar measures may yet be introduced by other travel companies (hotels, tour operators and airlines), organizers of concerts and festivals and other forms of mass-gathering. Businesses may not be able to ban those who are unvaccinated or who don't wish to prove their vaccine-status, but the additional costs and inconvenience may well be enough to persuade them to change their minds. Time will tell.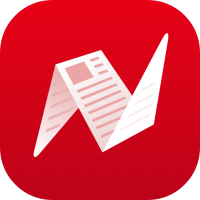 This is original content from NewsBreak's Creator Program. Join today to publish and share your own content.