The beginning of a movement?
Photo by Claudio Schwarz | @purzlbaum on Unsplash
In March 2020 as Covid-19 lockdowns took effect around the world and citizens retreated to their homes for the foreseeable future, panic-buying was rife. Nobody knew how long we'd be sheltering in place for, let alone what the impacts might be on supply-chains around the world. All we knew was that we didn't want to run out of toilet paper or pasta.
Some opportunists took it as an opportunity to capitalize on others' fears, bulk-buying the new must-have goods like hand-sanitizer, and trying to sell it on for profit online in a despicable display of price-gouging. Justice was served when such people were banned by websites who refused to enable their greed, leaving them with crates of products and nowhere to sell them.
A clear winner would emerge in the form of Amazon, whose business model and vast distribution network meant that it could fulfil shoppers' every whim by delivering their purchases to their doorstep, contact-free. In the first month of lockdown, Jeff Bezos' company had made $11,000 per second as demand for products and correspondingly, its profits spiked.
In 2020 Amazon's net sales would increase by 38%, demanding that it recruited another 500,000 staff worldwide. A number of these took up jobs in a newly opened Amazon Fulfilment center in Bessemer, Alabama.
Questionable working conditions?
During the global pandemic many employees have been furloughed or put on temporarily reduced pay - many others have lost their jobs entirely as companies close their doors, never to reopen. In January 2021, Reuters reported that 22.2 million jobs were lost in the USA during the pandemic, but the economy had recovered 12.4 million of these to-date.
In the face of such numbers, newly created jobs have been welcome.
There have been many high profile stories shared by those who have had to endure what are described as inhumane working conditions in Amazon Warehouses. The jobs are often minimum or close to minimum wage and most commonly involve picking orders within the vast warehouses. These orders can be made up of anything from books and consumer electronics to garden tools and exercise equipment - all the things that those stuck at home under lockdown have purchased to help pass the time.
Workers have complained repeatedly of relentless pressure to meet performance metrics - having to pick a certain number of orders per hour, being forced to work without adequate breaks, having trips to the bathroom timed, insanitary and non-socially distanced working conditions and unrelentingly long shifts. In October 2020 Amazon revealed that nearly 20,000 of its frontline workers had tested positive or were presumed to have tested positive for COVID-19. Although it is claimed that as a percentage this is low, it's still unsurprising given the accounts of conditions within the warehouses.
It is conditions like these that have prompted workers in the Amazon Bessemer Fulfilment center to hold a ballot to join the Retail, Wholesale and Department Store Workers Union (RWDSU).
Balloting for a better future
75% of the workforce in Bessemer is black and the workforce have felt particularly aggrieved at their experiences in work. Given that they're now part of the cohort of 'essential workers' who are seen as having kept the world going during lockdown, and given the statements of support made by CEO Jeff Bezos regarding the Black Lives Matters protests that occurred in the aftermath of the brutal murder of George Floyd, workers in Bessemer are now wondering why unionization is necessary in order to enjoy better working conditions?
While it is yet to be seen whether their vote will carry and what Amazon's response will be if it does, initial signs don't look good (based on recent history alone).
A declining interest in unionization in the South
Even though workers rights protections in the South are historically lacking, there's also a generally low participation amongst employees in Southern States who actually take out union membership. As at January 2020, the US Bureau of Labor Statistics reported that just 5% of Southern workers belong to a union. Furthermore, a study conducted by Gallup and reported in the Financial Times shows that union membership by Black and Hispanic workers as a percentage have both been declining year-on-year since 2013.
Corporations including Volkswagen, Boeing and Nissan are among those who've recently held drives to increase union membership within the Southern States - initiatives that have ultimately failed. Are these indications of the likely fate of the Amazon vote?
A new democratic era - a time for change?
Joe Biden has made his stance apparently clear, urging workers to use their collective voices but statements of political rhetoric are one thing - workers at the frontline, seeking to improve the conditions within which they have to work, while still being able to hold onto their jobs is quite another.
Political support has come from both sides of the aisle in the Capitol, which may just be a positive sign. Bernie Sanders visited Bessemer to pledge his support for the workers:
Source: Twitter
Republican Marco Rubio has also pledged his support, providing at least a little hope for those in Bessemer that perhaps the unionisation is about more than political norms and point scoring. Instead, it's about human beings deserving humane working conditions.
Source: Twitter
A desire to be treated fairly
There will undoubtedly be some who feel that the Amazon workers in Bessemer should feel grateful to have jobs at all, and that they have no right to expect work in a busy warehouse to be anything other than what it is - hectic, pressured and driven by targets and metrics. That may be true to an extent but there's a balance to be struck. All businesses want to make a profit, and margins are often tiny, particularly in retail. Every dollar saved off the bottom line, counts.
This isn't an excuse though for workers not to be treated humanely - to be granted time to go to the bathroom without being timed (for example). Many who work for Amazon in such environments are quick to point out that the benefits (like insurance) are better than they've enjoyed elsewhere. And like many in these times, they're glad to have work of any sort and to be able to make money to help support themselves and their families.
A balance is needed though - unionisation may or may not be the thing that finally brings this for the workers in Bessemer, but the case has certainly brought it forth in the public conversation which cannot be a bad thing.
Follow me to see more articles like this.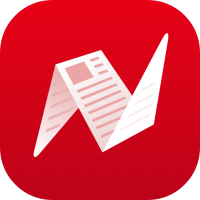 ...